GP Negligence Solicitors
Like other health professionals, occasionally GPs make mistakes. If a GP's mistake has injured you, you might be entitled to compensation by making a GP negligence claim. It might be that the negligence has caused a new injury, made an existing injury or illness worse, or prevented you from making a good recovery.
GPs are our first port of call when we need non-urgent medical help. This means they need to know many areas of medicine. Even if they cannot provide you with treatment, they should identify your problem and refer you to a specialist who can help. You might be entitled to compensation if a GP's failure to refer you to a specialist promptly has caused you further harm
Pryers' team of experts have helped many clients with medical negligence claims against their GP. Contact us by email, or call us on 1904556600 for a free, no obligation consultation.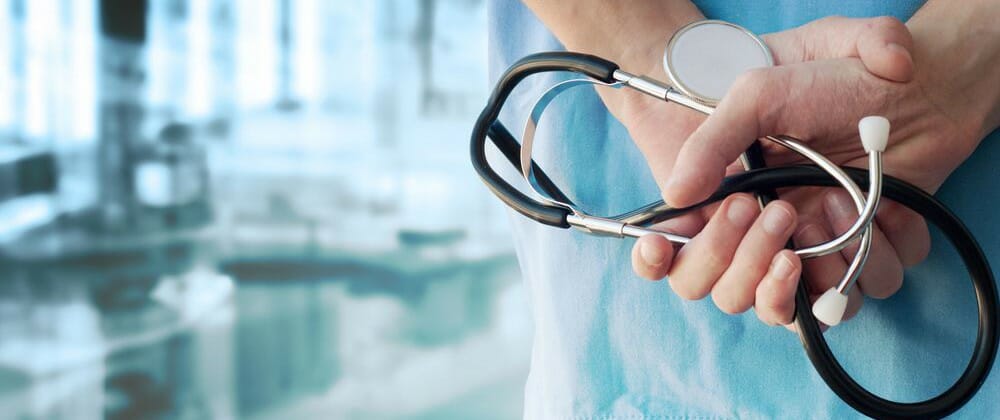 Can I sue my GP for medical negligence?
It is easy to forget, but doctors are only human. This means that occasionally they will make mistakes; mistakes that can have severe consequences.
If you have been injured, or your condition worsened, by treatment a GP has provided, you might be able to claim compensation. To make a successful medical negligence claim against a GP, you need to prove:
They provided you with treatment that was worse than any other GPs would have provided; and
This treatment injured you, made a pre-existing condition significantly worse, or prevented you from making the recovery you otherwise would have done.
Without medical evidence and legal experience it can be hard to know if your symptoms have been caused by your GP, or were the inevitable consequence of a pre-existing condition. If you think you have been the victim of poor treatment, just call us on 1904556600, or contact us by email. Our team will assess your claim for free, and advise whether we can help you claim compensation on a No Win No Fee basis.
What types of GP negligence claims are there?
Because GPs treat a wide range of conditions, we see claims relating to all sorts of problems, including:
Prescribing the wrong medication
Avoidable errors with minor surgeries
Failing to refer you to specialists when necessary
Mismanagement of long-term conditions, such as diabetes
Because GPs are the first people you go to when you need non-urgent medical help, we see a lot of claims for failing to diagnose, or misdiagnosing conditions, which results in a delay in diagnosis. We have seen this with a range of medical conditions, including:
Meningitis
Unstable angina
GP Negligence Cases
GP fails to follow up persistent symptoms over six years
Samantha, from Middlesbrough, visited her GP in January 2011 with a two-week history of abdominal pain and vomiting. Subsequently, as the symptoms persisted, she attended numerous appointments with the same symptoms. By March 2012 her condition had deteriorated to the extent that she attended A&E. She complained of ovulation pain and vaginal discharge. She had an ultrasound, but no further investigations were needed as her results were normal.
Samantha had unfortunately had two miscarriages in 2012 and 2013. This therefore complicated her condition. In addition, her symptoms of abdominal pain and vaginal bleeding failed to resolve.
Between December 2012 and her eventual treatment in August 2017, Samantha experienced a wide range of symptoms. Those symptoms include nausea, headaches, abdominal pain, haematemesis, urinary frequency, aches and pains, low mood, anxiety, anger problems and episodes of self-harm. Samantha continued to attend her GP during this time.
Eventually, in July 2017, they investigated Samantha's symptoms, and she was diagnosed with hyperparathyroidism. She subsequently had surgery in August 2017, following which her physical symptoms have gradually improved. However, Samantha has continued to struggle emotionally, despite attending counselling sessions.
Pryers Solicitors was assisted by a GP expert, A&E expert and endocrinology expert. They reported that Samantha's GP was negligent at various stages for failing to further investigate her symptoms and failure to follow up on abnormal calcium levels.
The GP maintained a denial of liability throughout. However, we discovered that her GP had received some abnormal calcium results and had been asked by the Trust to make a referral to endocrinology.
Settlement £40,000
Read more GP negligence success stories.
What are the stages of a GP negligence claim?
Every medical negligence claim is different, so will take a slightly different course, but a typical claim will involve:
Initial assessment
Many people are not sure whether they can make a medical negligence claim. That is why Pryers offer a free initial consultation. We will talk about what you've been through and advise for free whether we can help you claim compensation on a No Win No Fee basis.
Evidence gathering
If you decide to go ahead with making a claim, we will obtain the relevant medical records. We will then instruct an independent medical expert to prepare a report on the treatment you have received. Sometimes more than one expert's evidence is needed, so this process may be repeated.
Negotiation
Once we have enough evidence, we will write to the other side and set out the details of your claim. Typically, they will pass this to their insurer. If they accept fault, we can gather evidence regarding your injuries and any losses, to try and negotiate a settlement.
Litigation
If we cannot reach an agreement, we will issue proceedings at court. The court will then set a calendar for all parties to exchange evidence.
The court's plan usually leads to agreement being reached between the parties, which means most claims do not end in a trial. Nevertheless, Pryers have the necessary experience to achieve the best outcome if your claim does end in a trial.
You can read more about the process of making a claim in our medical negligence claim guide.
What injuries can I claim compensation for in a GP Negligence claim?
If you have suffered a significant injury as a result of your GP's negligent care, you can make a medical negligence claim. You can also claim compensation for any financial losses sustained. However, it doesn't have to be an entirely new injury.
A large part of a GP's work involves managing long-term conditions. Mismanagement can therefore result in a deterioration of a pre-existing problem – rather than a new injury. Likewise, if a GP fails to diagnose a condition, it might not be that they could have prevented this condition, but you are entitled to compensation for the extent that their failure made it worse or prevented you from making a good recovery.
Where can I make a GP negligence claim?
Pryers' team is made up of medical negligence claims specialists, who have extensive experience representing clients in claims against GPs.
If you think you have received poor treatment from your GP, all you have to do is contact us by email, or call us on 1904556600. We will listen to your story and advise if we can help on a No Win No Fee basis.