Uninsured Driver Claims at a Glance
You can still claim compensation if you have been injured by an uninsured driver. In the absence of an insurer to handle the claim, like in an ordinary road traffic accident, the Motor Insurers' Bureau will step in and act like the other party's insurer. Pryers provide legal representation in uninsured driver claims on a no win no fee basis.
If you're looking for advice on what to do, our guide on what do I do if I'm knocked off my bike by an uninsured driver? might answer your questions, even if you were driving a car. If you have any more questions, you can contact our team.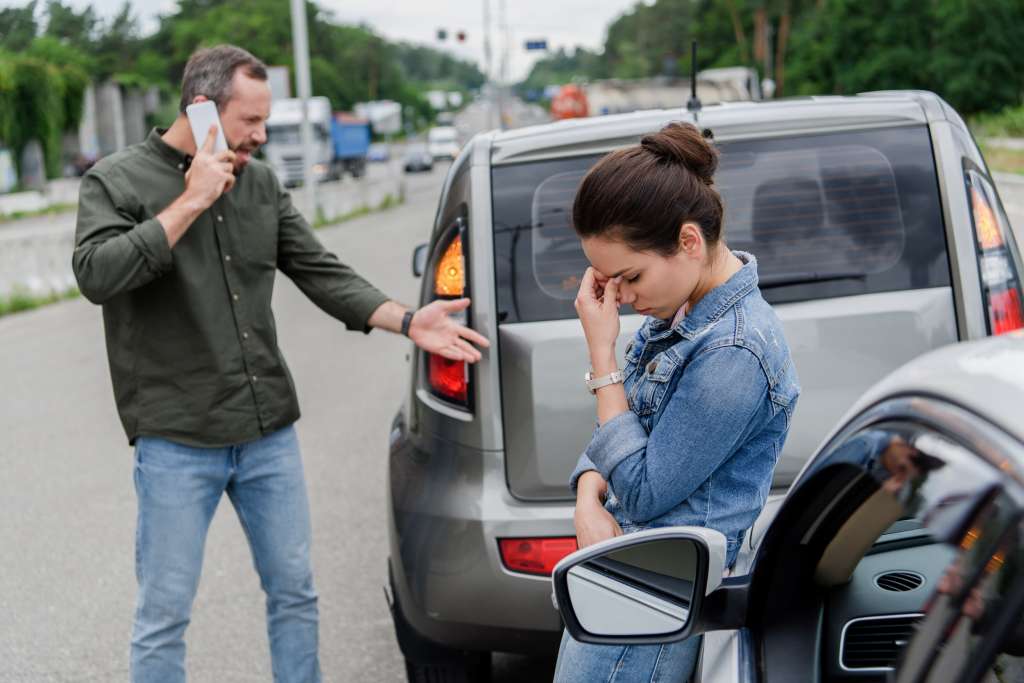 Claim compensation from an uninsured driver
Being injured in a road traffic accident is bad enough. Finding out that the driver who caused the accident was driving illegally, without insurance, only adds insult to injury. However, it need not leave you without the financial compensation the law would normally entitle you to – after all, it's not your fault that they were breaking the law. That's exactly why the Motor Insurers' Bureau's Uninsured Drivers Agreement exists – to ensure that law-abiding road users aren't left out of pocket because of those who ignore the rules of the road.
Can you claim compensation after being injured by an uninsured driver?
Yes you can. But from 31 May 2021 the process for making a claim against an uninsured driver changed. We can still help you claim compensation if any one of the following apply:
The accident which caused your injuries happened before 31 May 2021
You have sustained a severe injury, that is not whiplash e.g. a broken bone or head injury
You were a vulnerable road user such as a cyclist, motorcyclist, pedestrian or horse rider
You're making a claim on behalf of a child
You're making a claim on behalf of someone who lacks the capacity to deal with their own affairs and who has suffered injury
You want to make a claim arising from a fatal car accident
The uninsured vehicle which caused your accident was registered in another country
You were injured whilst using your vehicle in the course of your employment
Contact us by email or call us on 01904 409720 if any of the above points apply, to discuss making a claim on a no win no fee basis.
If none of these exceptions apply to your accident, but you have still suffered a whiplash and/or bruising injury, you can make a claim yourself, using the Official Injury Claim website. This process has been designed for people with less severe injuries, to claim without needing a solicitor.
If you are unsure about not sure how you need to claim, you can contact us for free advice.
The Motor Insurers' Bureau are a non-profit company, funded by every insurer who underwrites compulsory motor insurance (funded by levies placed on their clients' premiums). They enter into agreements with the UK Government to compensate victims of accidents in claims against uninsured and untraced drivers, as well as victims of accidents caused by foreign-registered vehicles, either on UK roads, or within the European Economic Area.
If you've been in an accident that was caused by a driver who doesn't have valid insurance you might be eligible to make a claim, as long as you know the uninsured driver's name and address (if not it will be considered an untraced claim).
ometimes, the person might be upfront and honest with you, but if not, you can check yourself using www.askmid.com. All you need is the vehicle registration number. The Motor Insurers' Bureau recommend using askMID at the roadside – if safe to do so.
Our legal representatives will make some enquiries before submitting your claim and can answer any further questions you might have.
You can claim compensation for the same things you are entitled to in a claim against an insured driver.
Pryers make sure that our clients get all of the compensation that they are entitled to.
We understand that financial contracts can be confusing, so we'll keep it short and to the point. When you speak to our legal representatives, they will explain the agreement in detail and you can ask any questions. But in summary, all you need to know is: –
What you pay: up to 25% of any compensation received.
When you pay: Right at the end of your claim, after the Motor Insurers' Bureau have paid your compensation. The payment comes directly form the compensation, so you don't have to pay anything upfront.
What if I am not awarded any compensation? You pay nothing. It really is that simple.
A small percentage of claims under the Uninsured Drivers Agreement end up in court. Pryers always try to settle our clients claim's without them having to go to court if possible.
Pryers represent to people in claims against uninsured drivers on a no win no fee basis. You can speak to our team to get started today.