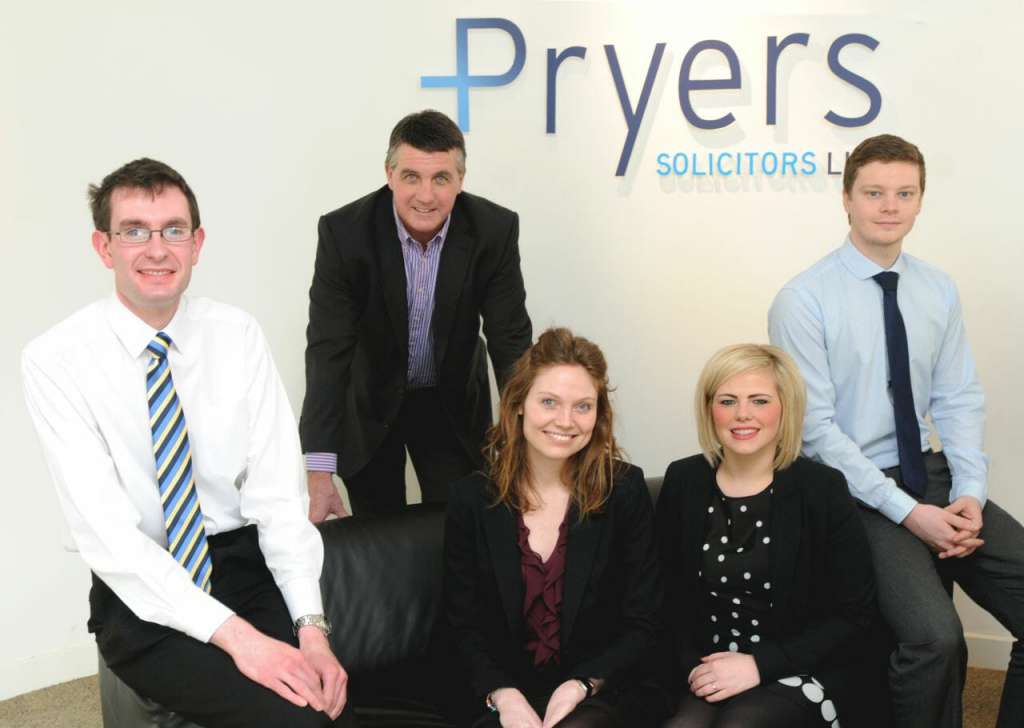 Newly Qualified Solicitors
Pryers' trainees are celebrating after Kimberley Snape and Jamie Paddock have qualified in February and March this year.
New Trainees
In addition to this, Kristi Hale has been awarded a training contract and Jonathan Gray is due to start his training contract later in the year.
Pryers' Trainees
Pryers are committed to offering advancement to their staff. They already have two employees at the firm who have worked through the ranks from Office Assistants to now working as Fee Earners in the personal injury department with their own cases.
Principal Ian Pryer said " It is important to recognise the talent we already have in our firm and we are always happy to help our staff achieve their ambitions by our encouragement and significant training. It gives us a much more loyal team and really helps the firm as a whole."
Pryers specialise in medical negligence, product liability and personal injury.
If you would like to find out more about the firm please see their website at www.pryers.co.uk. You can also keep up-to-date with the latest developments in the business on Facebook, Twitter and LinkedIn.