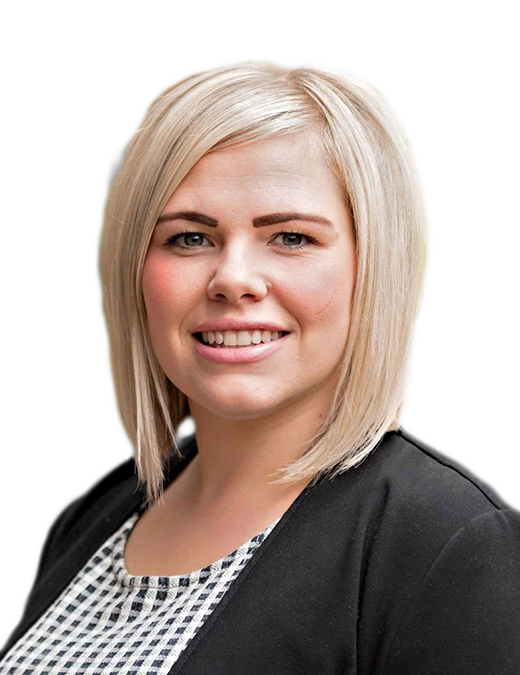 Kristi Bateman is a Senior Solicitor on the Medical Negligence team at Pryers.
Background
Kristi joined Pryers in April 2012 as a part-time Paralegal whilst completing her Legal Practice Course. She became full-time when she completed this, in June 2012.
She was awarded a training contract in 2014 and qualified as a Solicitor in July 2015 and has worked at Pryers ever since.
Areas of interest
In her time at Pryers, Kristi has dealt with a large variety of medical negligence and product liability claims.
Kristi has a lot of experience running claims involving the failure of hip replacements, surgical errors and delays or misdiagnosis. She has a particular interest in complex and serious injury claims, especially claims for injuries at birth including cerebral palsy and Erb's palsy.
In addition to this, Kristi also assisted on a medical negligence claim which went to an appeal and was successful.
Personal life
Kristi is married with two young children and lives in Barnsley. When in the office, she commutes each day.
In her spare time Kristi enjoys spending time with her young family and socialising with friends. She also attends a local gym, where she takes part in a number of classes, including spinning, circuits and group personal training sessions.
Kristi has completed the Race for Life on numerous occasions, as well as the Total Warrior 10k obstacle race.
Notable settlements
Cerebral palsy claim
Kristi has assisted in settling a claim for a client who was left with cerebral palsy following a period of hypoxia during labour. The condition means he requires assistance with all aspects of daily living and will be unable to secure employment in the future.
Fourth degree tear
Kristi secured a six figure settlement for a lady who suffered a fourth degree tear when delivering her baby, leaving her with ongoing continence issues that have impacted all aspects of her life. Kristi showed that the foetus was not appropriately monitored during the pregnancy, and given that she should have been offered a caesarean section due to her small stature.
Uterine rupture during labour
Kristi secured a £50,000 settlement for a client who suffered a uterine rupture during labour, which led to her baby being born stillborn. Kristi showed that a previous caesarean section meant that arrangements should have been made for the delivery to be by caesarean section also, and that in failing to do this the hospital were negligent.
Testimonials
…Kristi who was my solicitor who was amazing, she was easy to talk to, she would answer all my questions (and I had many) she would be very quick and efficient with her responses and she was extremely understanding and professional throughout my entire case. I felt confident in her as my solicitor to get the best outcome for my case and I was was very happy with my settlement. No matter what request I had, or what query I had Kristi ensured that I was fully updated and satisfied with my concerns or queries with my case.
Kristi Bateman was helpful supportive all the way through and made a very upsetting and stressful time so easy she went out of her way to put myself first.
… Kristi took over my case she has been amazing. Answered all my questions, nothing was too much trouble, always kept me informed. I cannot thank her enough for her patience in my case.
Excellent advice and follow through with a complex case.
Kristi was very professional throughout and is a credit to the firm.
I would happily recommend because of the good service I received.
Very professional and friendly.