Gynaecology Claims at a Glance
Gynaecology is the area of medicine that deals with women's health, specifically in relation to the reproductive system.
Gynaecologists treat both long-term chronic conditions and emergencies. The specialty is varied, spanning hormonal issues, cancer and the urological function.
Claims arise most commonly from negligent surgerv, misdiagosis or incorrect treatment.
Contact us for a free consultation to see if we can help you claim compensation on a no win no fee basis.
Gynaecology is closely related to obstetrics, which relates to care during pregnancy. If you want to find out more about obstetrics you can read more on our birth injury claims page.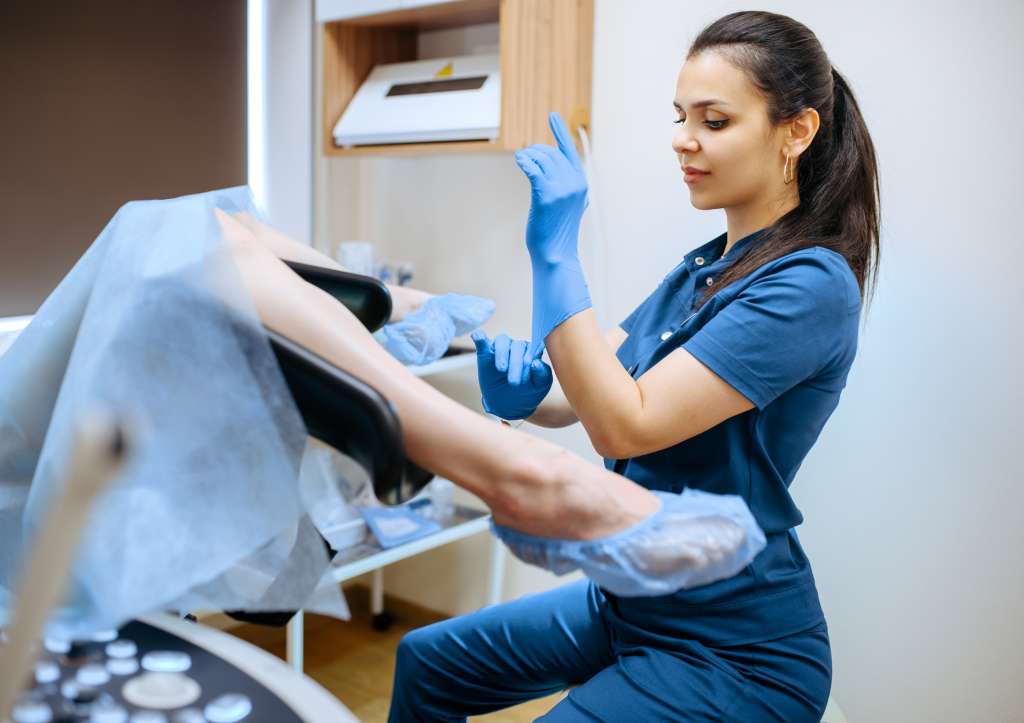 Gynaecology Claims Solicitors
Pryers solicitors have helped many women claim compensation for negligent gynaecological treatment.
Gynaecologists are responsible for the treatment of the female reproductive system. This includes treatment of long-term chronic conditions, like endometriosis, and acute emergencies, such as ectopic pregnancies.
According to NHS figures, claims relating to gynaecology made up 7% of the total number of claims reported in 2019/20. This makes it the fifth most common claim type that the NHS received; behind orthopaedics, emergency medicine, obstetrics and general surgery.
Gynaecology is related to obstetrics, but gynaecologists only provide care in the early stages of pregnancy. Whereas, obstetricians take over, alongside midwives, in the later stages of pregnancy. If you received poor care from an obstetrician or in the later stages of your pregnancy, you would need to make a birth injury claim.
Pryers solicitors help our clients to claim gynaecology compensation on a no win no fee basis. If you would like to see if we can help you, call us on 01904 409720, or email us for a free consultation.
What are the most common Gynaecology claims?
Because of the wide range of conditions that gynaecologists treat, the types of claim we see vary. Some of the most common claims are:
Negligent gynaecological surgery
Gynaecologists are responsible for carrying out several types of surgery, including:
Hysterectomy – surgery to remove the uterus and in some cases the ovaries as well.
Tubal ligation or tubal occlusion – a permanent form of contraception, commonly called 'tying the tubes'.
Adhesiolysis – surgical removal of scar tissue.
As with any surgery there are a number of unavoidable risks. But there are also a number of ways that they can be performed negligently. Bad outcomes following negligent surgery can include failing to achieve the desired result, causing additional damage or being unnecessary.
It can be hard to know if a bad outcome was due to medical negligence, or a recognised risk. But our extensive experience in this area of medicine  means we will be able to advise you. That's why we offer a free consultation, to advise you whether we can help you make a gynaecological claim on a no win no fee basis. Call us on 01904 409720 or email us to make a start, today.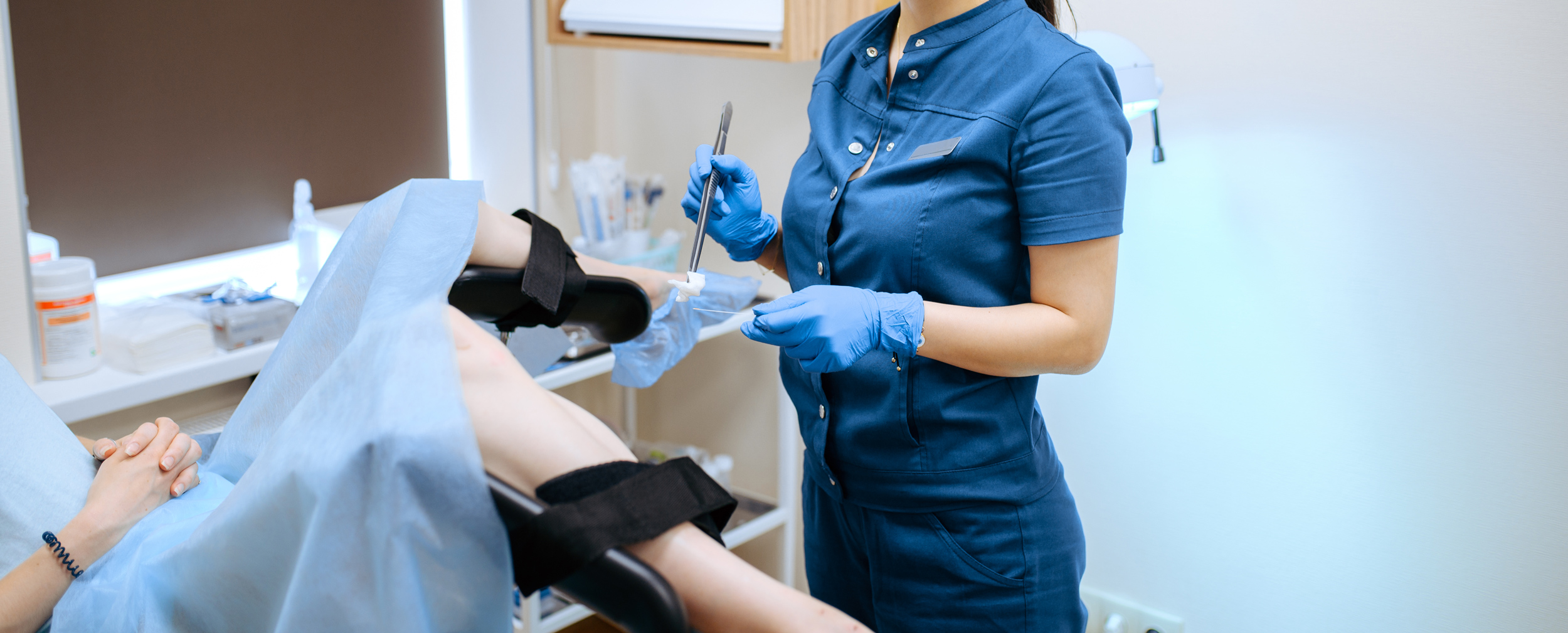 Gynaecological diagnosis errors
Delayed diagnosis and misdiagnosis can happen in any area of medicine.  In gynaecology one of the most common problems we see is ectopic pregnancies. This is because, if ectopic pregnancies are not diagnosed and treated quickly, it can lead to serious complications.
A misdiagnosis, or even just a delay in making the right diagnosis, means you can wait longer to get the treatment you need. This can lead to longer, or more intense treatment, and might mean the outcome is not as good. You can claim compensation for any additional pain or losses caused by a negligent misdiagnosis.
Wrong gynaecological treatment
Occasionally patients receive incorrect treatment. Sometimes, this follows on from a misdiagnosis, but it could simply be the result of poor decision making.
This could mean you undergo unnecessary surgery, or no surgery when it is needed. Another possibility is that the wrong medication is given.
What do gynaecologists do?
Gynaecologists are specialist doctors who are responsible for the care of women's reproductive system. Within gynaecology, there are four sub-specialisms:
Urogynaecology focuses on the bladder and incontinence issues
Reproductive medicine concentrates on fertility and recurrent miscarriages
Maternal fetal medicine, managing health concerns of mother and fetus during the time around pregnancy.
Gynae-oncology is all about cancers affecting the fallopian tubes, uterus and ovaries. This includes performing a colposcopy off the back of abnormal smears. Gynaecologists are also responsible for treating women in relation to contraception and menopause. They also work with obstetricians to care for women who have had a miscarriage.
Is breast cancer a gynaecological disorder?
As their care is limited to the reproductive system, a gynaecologist would not normally get involved with diagnosing or treating breast cancer. If they suspected breast cancer, they would refer you to an oncology specialist or surgeon. If you are concerned about negligent treatment of breast cancer, you can find out how to claim here.
What is the difference between a gynaecologist and an obstetrician?
Although there is a close relationship between gynaecologists and obstetricians, the main feature which separates them is pregnancy.
Gynaecologists treat women up to and during the early stages of pregnancy; so they will play a role in treating women who have had miscarriages and ectopic pregnancies. But after the early stages, obstetricians treat most pregnancy related conditions.
We have more information about claims in the later stages of pregnancy on our birth injury claims page.
Why choose Pryers to help you with a gynaecology claim?
Pryers was founded almost 20 years ago to fight for victims of accidents that were not their fault. Now, our team of specialist lawyers, led by partners with Law Society Clinical Negligence and Action Against Medical Accidents (AvMA) accreditation, help victims of medical negligence to get the compensation they deserve. This specialism enables us to excel in a complex area, which requires knowledge of medicine and law, to get our clients the justice they deserve.
Read our gynaecology claims success stories, to see how we've helped previous clients. Alternatively, you can read our reviews on Google to see what clients have said about the service we offer.
In addition to our teams being led by accredited experts and our history of satisfied clients, we are proud to possess Lexcel accreditation. Lexcel is the Law Society's quality mark for client care, compliance and practice management. This means that we have been independently assessed as meeting the Law Society's highest standards in these areas.