Accidents at Work at a Glance
Going about our day to day lives none of us spend a lot of time thinking about what would happen if we had an accident at work, or suffered an injury whilst working. But, no matter where you work, there will be risks.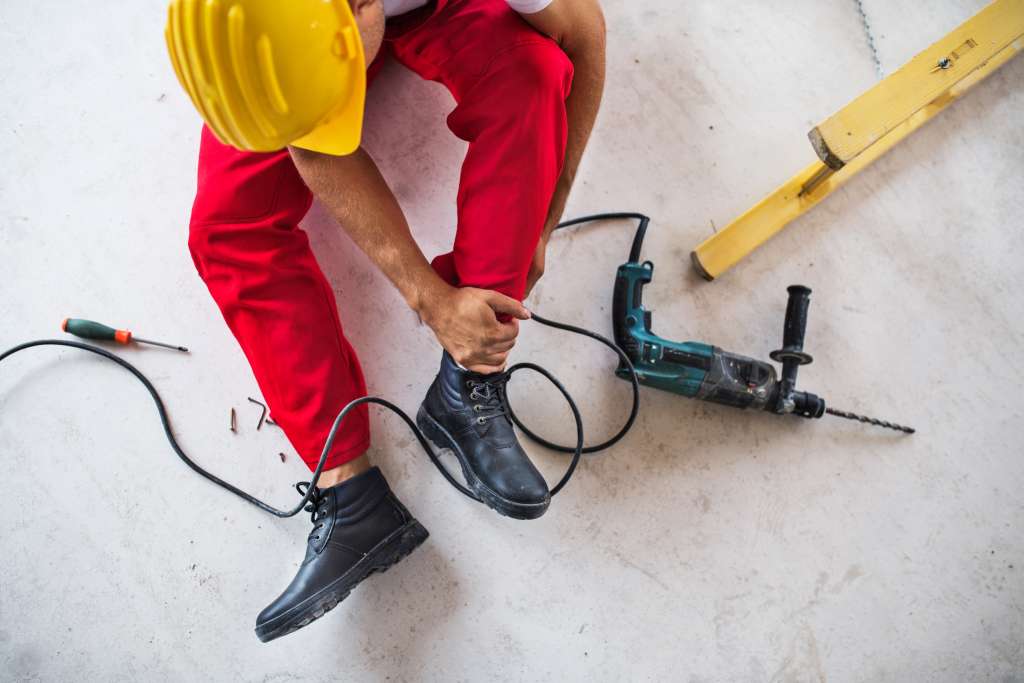 At Pryers our team of specialist solicitor's deal with clients everyday who have had the misfortune to be injured whilst carrying out their work.
All employers have a duty of care to each individual employee, and are bound by law to ensure certain standards and regulations are adhered to. It is unfortunate that accidents or injuries are fairly common and can happen in any type of job – in a factory, on a building site, in an office or retail outlet, or on the road. We can discuss your individual circumstances with you and advice on the next steps for making a claim for compensation.
Building & construction site accident claims
Building sites are busy places, and there are often a lot of hazards, including working with heavy machinery, working at height on scaffolding, handling dangerous substances, heavy lifting and other physically demanding work. The employer and site manager have a duty of care and must manage and operate the site according to clear Health & Safety Guidelines. Failure to adhere to these rules, and to minimise risks by providing appropriate training and the correct safety equipment can lead to an accident or injury to an individual, and ultimately a claim for compensation by the injured person.

Lifting and manual handling injuries
During our daily work, we may be asked to move or lift heavy, awkward boxes or equipment. The employer needs to provide their employee with the correct training on how to lift safely to minimise risk. If an accident or injury does occur due to an employer's negligence or lack of care then you may be eligible to claim for compensation.
Slips, trips and falls at work
Slips and trips are one of the most common causes of injury in the workplace. They can also result in much more serious types of accidents such as a fall from height, and can sometimes lead very to a serious injury. An employer must manage the health and safety risks in the work environment and undertake a regular risk assessment. Failure to do this, which then results in an accident or injury, is a serious breach of the employer's duty of care and can lead to claims for compensation by the injured person.
Injuries caused by faulty machinery
All employers have a responsibility to ensure the equipment their employees are using or operating whilst in the workplace is safe. This equipment can range from heavy machinery, electrical appliance, tools, and technical apparatus, and should be maintained, checked and be working in accordance with the manufacturer's guidelines. If an employer fails to undertake these checks and therefore has failed in their duty of care you may be eligible to make a claim for your injury as well as other losses incurred.
Health & safety negligence claims
One of the most common causes of industrial accidents is employer negligence. There are a number of areas that an employer's Health & Safety obligations cover, including providing the correct training, ensuring equipment is safe and tested, and ensuring an individual has appropriate safety equipment and supervision for the task being undertaken. If any of these precautions are not taken in accordance with the Health & Safety regulations, and an accident or injury occurs, the victim of the resulting accident may be able to make a claim for compensation.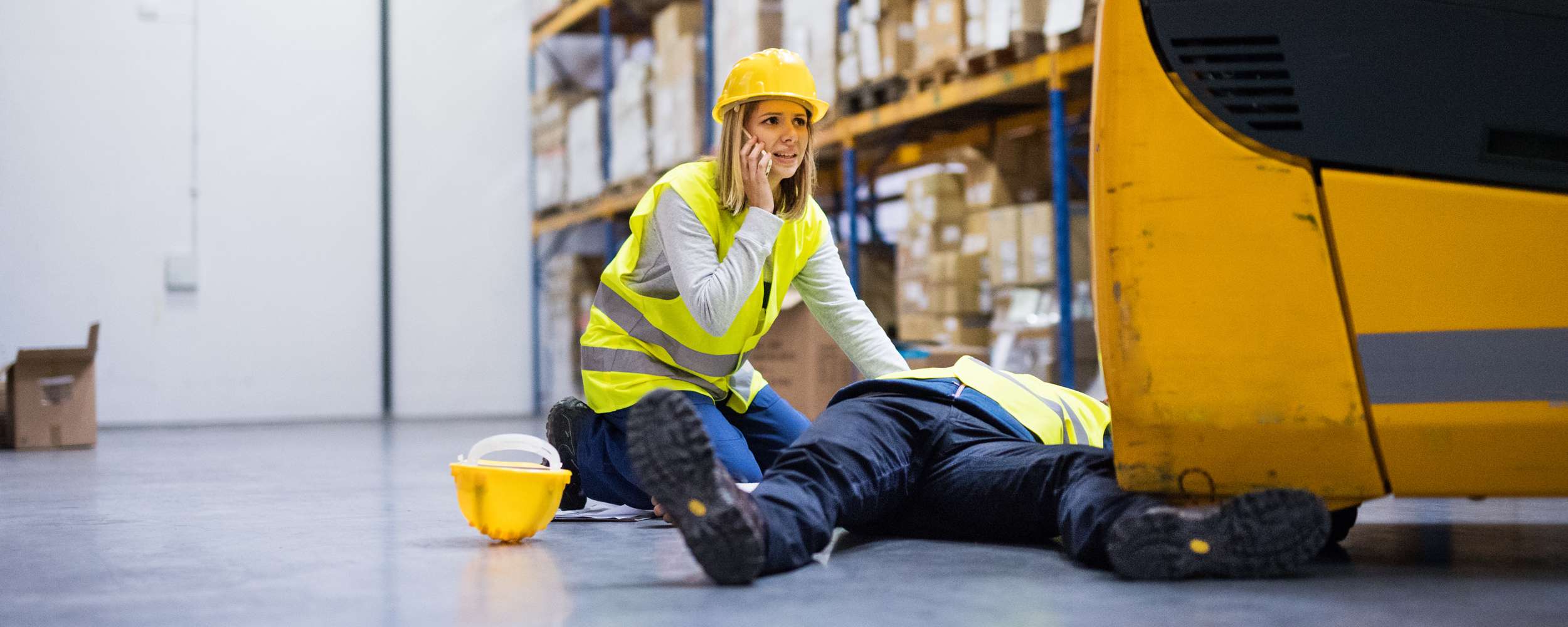 Lack of training and supervision
A really important way to stay safe in the workplace is to have the correct training and supervision, so that the employee knows how deal with each individual situation. If there is a lack of training and an injury occurs, the employer may well be liable for a compensation claim.
Hazardous substances
In some jobs individuals are required to deal with hazardous substances, and in other roles are exposed inadvertently to noxious and dangerous substances. There are many different types of injury that can occur due to hazardous substances in the workplace, and a failure by the employer to provide the necessary safety equipment, or notify an individual of the potential risks, may lead to serious long term health problems, and ultimately a compensation claim against the employer.
Working in snow and ice
During the winter months, slipping on ice, snow or frost whilst carrying out your duties at work can result in serious injury. The employer has a duty of care to reduce, as much as possible, the risk of falls or injuries. They must take responsibility to clear the accumulated snow or ice and provide appropriate clothing, footwear or safety equipment to allow the employee to work safely and with minimum risk.
Examples of accidents at work claims handled by Pryers
At Pryers we have handled many work accident compensation claims for injuries and losses suffered as a result of an accident at work. We have dealt with claims nationwide for victims of all sorts of work accidents.
Some examples of cases successfully concluded include the following:
Our client lost 2 fingers when his hand came into contact with a drill on a building site.
We succeeded in a claim for a goods driver who was hit by a forklift truck and sustained a devastating leg injury.
We have claimed for a labourer in respect of a hernia caused by lifting a heavy weight.
An employee fell through a factory roof as a result of loose tiles.
Substantial damages were recovered for a bacon factory worker who suffered an amputated arm in a slicing machine as a result of the negligence of a co-worker in switching the machine on.
We have successfully claimed damages against an employer for injuries sustained when a chair used by an office worker collapsed under him.
Many work accident claims have been pursued when ladders have slipped on slippery floors or collapsed due to poor maintenance.
Tripping accidents at work, over cables, poorly maintained floors or items left in passage ways as well as slipping accidents on liquids left for too long without being cleared up, are pursued on a regular basis
Work accident compensation claims are often pursued on construction sites for falls from roofs, inappropriate use of ladders, heavy manual lifting jobs should have involved that assistance, falls from scaffolding and due to unguarded excavations/trenches.
If you have concerns or questions about an accident that happened while you were working contact the personal injury team at Pryers today. You can contact us via telephone on 01904 409720 or alternatively, you can email us.