Hip Compensation
Over the last few years, Pryers Solicitors have developed a specialist team dealing exclusively with compensation claims concerning hip replacement, resurfacing surgery and other conditions concerning the hip.
The team not only works with some of the most eminent hip surgeons, but also with orthopaedic engineers and industry experts from around the world.
It has become well-established as the UK's leading team of lawyers dealing with claims in this field.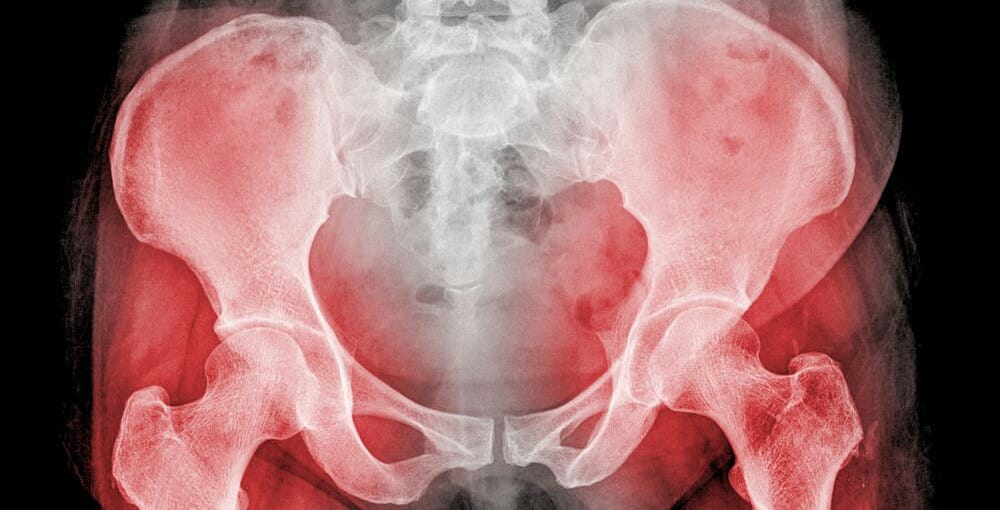 Cases are referred to Pryers from other law firms, barristers, general practitioners, hip surgeons and even from some surgeons against whom we are bringing claims.  Of course, many people instruct us based on the recommendations of our other clients.
The team currently acts in almost 500 cases concerning hip surgery.  Some examples of these are as follows: –
DePuy ASR
Pryers acts for approximately 370 patients who have suffered the early failure of these De Puy metal-on-metal hip replacements and resurfacings.  Pryers has been one of the lead firms of solicitors from the start, taking a particular role in the medical and technical aspects of the claims.
Incorrect component sizing
A patient suffered premature failure of his hip replacement due to the femoral head (the ball) of a hip replacement was too large for the cup.
Metal-on-ceramic
Pryers act for two patients who, by the same surgeon, were fitted with metal femoral heads against ceramic sockets.  This combination should never be used and lead to very rapid wear of the metal heads, causing damage to tissues around the joint and the need for further surgery.
Fractured stem
We act for a patient whose femoral stem (the shaft in the thigh bone) snapped after five years of use.  We allege that this occurred because the serial number of the product had been marked by laser in a high-stress area, greatly weakening the stem.   This is a product liability claim against the manufacturer.
Mismatched metal heads and stems
Approximately 30 patients, from Southampton and Cheltenham, are bringing claims concerning the early failure of joint replacements involving metal heads from one company fitted to stems from another.
Negligent response to infection
We act in several cases in which a surgeon was too slow to deal with infection after hip replacement, resulting in failure of the joint, further surgery and a very poor outcome.
Lost trial head
During hip replacement surgery, a surgeon dropped the plastic "trial head" inside the patient and could not retrieve it.  The patient has had to undergo further surgery to remove it.
Steeply fitted sockets
Pryers act for a group of patients whose sockets were fitted much too steeply, leading to early failure of the joint and damage to surrounding muscle and bone.
Delayed diagnosis of hip dysplasia
This condition is a malformation of the natural hip socket and is quite common, particularly among young girls.  We act for several clients in whom the diagnosis was missed during childhood and only made many years later.  As a result, they had developed early arthritis and required hip replacement.
Poorly fitted and incorrectly sized femoral stem
A patient was fitted with a stem much too small for his femur.  It was also fitted at an unacceptable angle.  This led to the stem sinking into the femur, shortening of the leg, and the need for further surgery.
Metal hip with kidney failure
A patient was fitted with a metal-on-metal hip resurfacing in spite of having poor kidney function.  This should never be done because good kidney function is essential for the patient to be able to excrete the wear debris from the metal hip.  As a result, her blood metal ion levels rose very quickly and the joint failed.
Badly positioned femoral head
A resurfacing head was fitted so poorly that the fracture of the femur (thigh bone) was inevitable.  This led to the need for further surgery.  However, the diagnosis was delayed for more than two years, and as a result, the patient has made a poor recovery from revision surgery.
In-patient disassembly of components
About two years after hip replacement, the polyethylene liner of the socket fell out of the metal shell in which it sat.  The ceramic head then rubbed against the metal shell.  Due to the ceramic being much harder than the metal, the head bored a very large hole right through the shell.  The result was very significant damage to the surrounding tissues, further surgery and multiple dislocations.
Leg length discrepancy
We act for several patients who, after hip surgery, have been left with a significant difference between the lengths of their operated and non-operated legs.  This adversely affects walking, causes back pain, requires the use of special orthotics and often requires further remedial surgery.
Failure to diagnose fractured hip
A patient attended A&E following a fall, with obvious signs of a fractured hip.  She was not x-rayed and was diagnosed as having only bruising.  After several weeks, it was discovered that she had in fact fractured her femur.  As a result, she lost the opportunity of having it repaired with a screw and, instead, required a total hip replacement.
Slipped Upper Femoral  Epiphysis
This is a condition, common in teenage boys, in which the head of the femur can slip off the shaft of the bone. If recognised early, it can be treated with a small screw, fitted by keyhole surgery.  Our client's condition was not diagnosed for more than a year, by which time the blood supply to the femoral head had failed, leading to the need for hip resurfacing.
Hip Claim Compensation Payout Example
Negligently Fitted Hip Replacement Components
Agatha, aged 48 from Telford, was listed for a hip resurfacing operation in January 2008, which was needed due to arthritis. Unfortunately, during the procedure, it was found that a resurfacing was not possible and a total hip replacement was performed. The possibility of a conversion to a total hip replacement had never been discussed with Agatha prior to surgery.
Following surgery, she made a very slow recovery and continued to suffer with symptoms in her right hip. She sought a second opinion in July 2012. The Surgeon noticed from x-rays that the hip socket was in a poor position, pointing backwards instead of forwards, and as a result, Agatha required revision surgery.
Since revision surgery, Agatha has continued to suffer from pain in her groin and buttock.
Agatha instructed Megan Barker, of Pryers Solicitors, to investigate whether the hip prosthesis being implanted in such a poor position constituted negligence, and to see whether she suffered from any injuries as a result. We also investigated the failures to appropriately consent Agatha for the procedure and to warn of the failure to discuss the possibility of requiring a total hip replacement.
We obtained supportive evidence from a Consultant Radiologist, with regards to component position, and a Consultant Orthopaedic Surgeon, in relation to the alleged negligent surgery. We also obtained evidence from a Care Expert in relation to Agatha's additional care requirements.
We wrote to the Defendant Trust with our allegations of negligence in April 2014. We alleged that it was negligent to implant the cup in 30 degrees of retroversion and that as a result, Agatha required surgery to revise the hip components. We alleged that as a result of the early revision, Agatha had required one additional procedure as compared to what she would have expected in any event.
The Defendant admitted that the cup had been implanted in a poor position but denied that this was so bad that it constituted negligent surgery.
We proceeded to issue the Claim in Court and instructed a Barrister to prepare the Particulars of Claim in February 2017. We received the Defence in May 2017, in which the Defendant continued to deny negligence.
However, despite continued denials, the Defendant put forward an offer of settlement and through negotiations, we were able to settle Agatha's case for £84,500.
Settlement £84,500
Contact Us
Contact our medical negligence solicitors today for more information on your claim by calling 1904556600. Alternatively, you can get in touch by emailing us on help@pryers.co.uk.