Pacemaker and Defibrillator Recall Claims at a Glance
In the UK, thousands of pacemakers are implanted every year, making it the most common type of heart surgery.
As with any other product, pacemakers and defibrillators can have problems.
Over the last two decades there have been a number instances where pacemakers and defibrillators have been recalled because of widescale issues with the product.
A defective pacemaker or defibrillator could have catastrophic consequences for the person relying on it.
Pryers' team of experts includes specialists in claiming compensation for defective medical products. Contact us by email or call us on to find out for free if we can help you claim compensation on a no win no fee basis.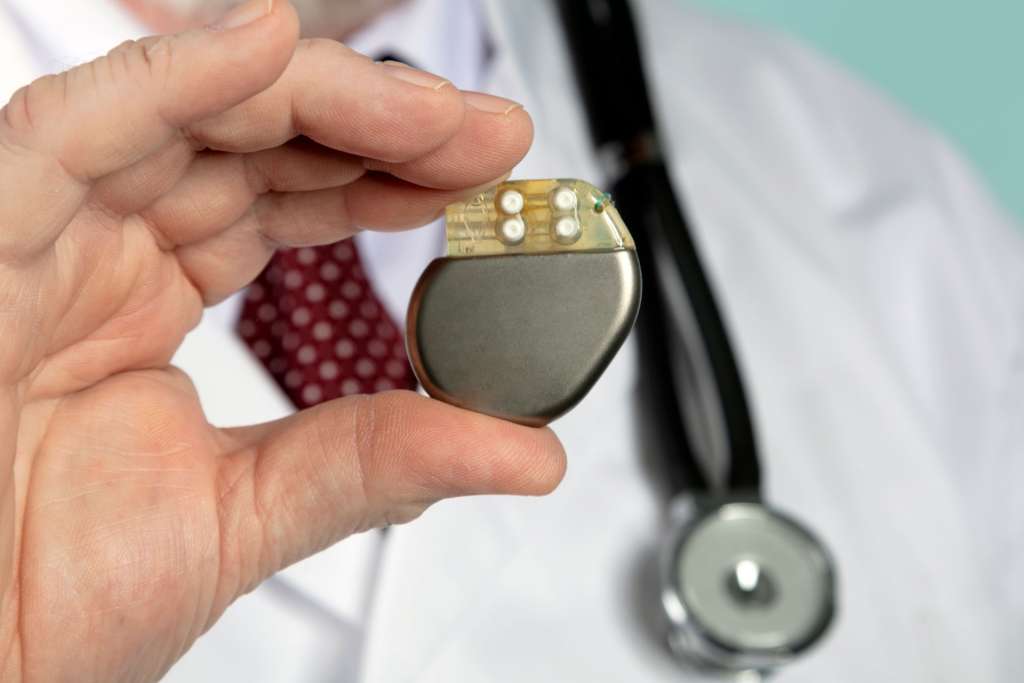 Pacemaker and Defibrillator Recalls
In April 2021, Medtronic PLC, a medical device manufacturer, issued an urgent safety alert for both their implantable pacemaker devices (Evera, Viva, Brava, Claria, Amplia, Compia and Visia) and their implantable defibrillators.
This follows Abbott Laboratories recalling their pacemakers (Assurity and Endurity) just the month before in March 2021.
And, before that, on 2nd December, Boston Scientific recalled their implantable heart defibrillator, the EMBLEM.
Failure of any of these devices has highly significant consequences. Notably, significant injury or death if cardiac arrest occurs and cannot be treated in time. In the USA, for instance, 26 serious injuries and one death has already occurred as result of failure of the Boston Scientific defibrillator alone.
A history of pacemaker and defibrillator recalls
From rusted batteries, loose wiring, missing software updates and electrical short circuits, this is not the first time these devices have left patients at a significant risk of death, or dealing with the worry and fear, that they have been implanted with one of these devices that might suddenly, fail:
Guidant recalled 170,000 pacemakers for unexpected loss of output, affecting 56% of the entire company's pacemakers, in 2005.
21,000 Medtronic pacemakers were recalled due to faulty wiring, in 2009.
Boston Scientific faced widely reported litigation following premature battery failure in their Pulsar and Meridian pacemakers, in 2015.
St Jude Medical (now Abbott Laboratories) recalled 400,000 defibrillators worldwide for premature battery failure, in 2016.
Abbott Laboratories recalled 500,000 Accent pacemakers, for fears over cyberhacking, in 2017.
What to do if you or a loved one has been affected by the pacemaker or defibrillator recalls
Failure of any medical device is traumatic. As a patient, reading about a recall of your pacemaker or defibrillator can cause significant worry. Even the process of finding out if your device is on the recall list can be a difficult, stressful process.
However, specialist help is available to you. Pryers have years of experience helping patients to claim compensation because of defective medical products.
If you have one of these recalled devices, it is important that you get legal assistance. You can do this if you are at risk of your device failing, or if the pacemaker or defibrillator has already failed.
If you or a family member has suffered an adverse event from one of these devices, or now has to undergo replacement surgery, we urge you to contact us to discuss your rights to compensation.
You can speak to one of our specialists today by calling 01904 409720, or contacting us by email. After hearing your story, we will advise you for free if we can help you to claim compensation on a no win no fee basis.