£50,000 Settlement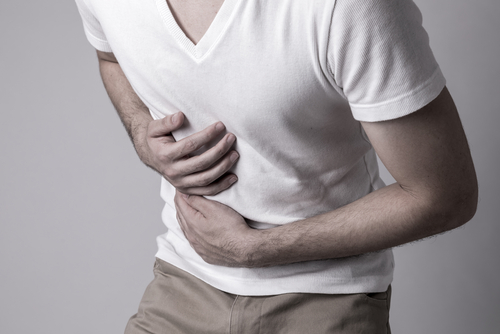 Pryers Solicitors were able to secure compensation for Michael. His doctors failed to treat complications with his catheter which led to infections, surgery and a delay in getting a transplant.
Diagnosed with Diabetes and Chronic Kidney Disease
Michael was a warehouse worker in Yorkshire, at the age of 38 he developed Type 1 Diabetes. This is type of diabetes that must be managed by daily injections of insulin to keep blood glucose levels under control. It cannot be controlled by diet like Type 2 Diabetes.
Unfortunately for Michael, the disease developed rapidly and within two years he was suffering from Stage 2 Chronic Kidney Disease (CKD). Despite efforts to manage his symptoms, within another three years this has progressed even further to Stage 4 Chronic Kidney Disease. His care began to ramp up significantly, with haemodialysis being administered through a temporary catheter. He also began the assessment to go on the donor waiting list for a transplant.
He was transferred to receive peritoneal dialysis within a few months. A catheter was inserted into his abdomen to filter his blood. It is quite common for complications to arise with a catheter like this. Michael's catheter did not outflow correctly, so the fluid was not draining out of his body properly. The catheter should have been replaced without any further complications, but this was missed. This meant that it remained in place during his treatment.
Complications with his Catheter
He began to experience bad stomach pains around the catheter area, so he underwent a scan to identify the problem. The catheter had eroded into part of his colon and was causing abscesses. This explained why he was in so much pain. He had to undergo surgery to remove the catheter and drain the abscesses. They also had to remove the damaged part of his bowel. He was fitted with a colostomy, a small pouch fitted externally to the body to collect stools, whilst his bowel and colon recovered.
Michael's assessment for the transplant list was suspended and he had to continue his haemodialysis treatment. He was devastated that the infection had put back his treatment and put his life on pause.
Compensation and Recovery
Michael came to Pryers as he was sure that the catheter had caused the issues and delayed his transplant. We worked with a nephrologist consultant to prove that although the catheter was inserted appropriately, the fact that it was not replaced was negligent. This led to the avoidable damage the abscesses caused and he was forced to have surgery to rectify the infection. More importantly for Michael, he was suspended from the transplant waiting list.
We submitted his claim and the healthcare trust agreed that his care was negligent. We therefore agreed £50,000 compensation for Michael. Fortunately for Michael, his colostomy was removed after eight months and he was put back on the donor waiting list for a transplant.
Michael has now had a successful transplant and has been able to move on with this life. His employers were very understanding throughout his treatment and he has been able to return to his job at the warehouse. He said; "I was so worried and concerned at the time of the infection. It all felt so unnecessary, especially when my place on the waiting list was suspended.
"It felt like my life was on pause. I turned to Pryers because I was sure that this should not have happened. They sorted it all out for me. I am so pleased to be able to move on and put that part of my life in the past."
Speak to our experts if you would like to find out if Pryers can help you make a no win no fee medical negligence claim.