Wisdom teeth extraction is one of the most common surgical procedures performed in the UK.
Unfortunately, errors and mistakes can occur with the extraction of wisdom teeth. Errors can be caused by a failure to properly assess a patient before the extraction or by a dentist attempting the procedure when a referral to a specialist should have been made. This negligence may lead to a patient suffering from additional pain and the loss of feeling in the jaw, face and tongue.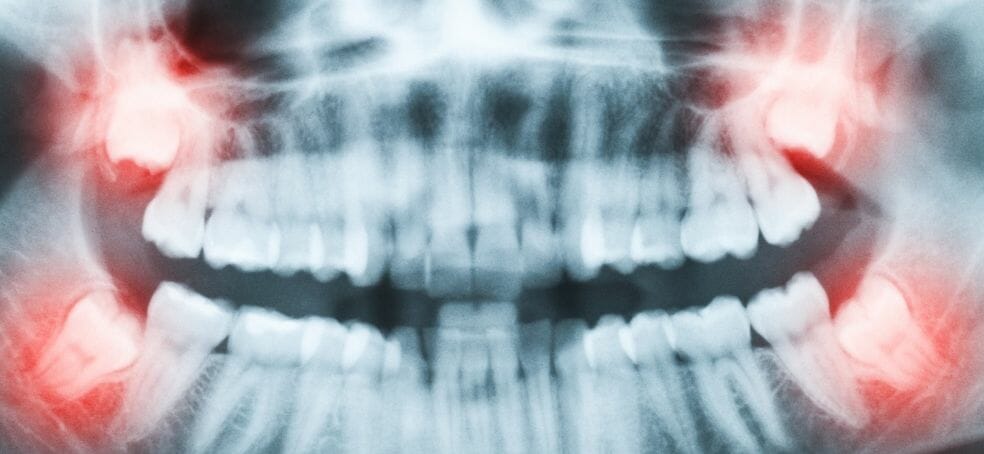 Nerve Damage
Wisdom teeth extraction may cause significant damage to the nerves in the face and jaw. A patient may then suffer with symptoms, including a loss of sensation, numbness, tingling, "pins and needles", pain and the loss of taste. Nerve damage may provide grounds to make a dental negligence claim, so speak with the expert team at Pryers today.
Other Errors
Other common errors include the extraction causing damage to other teeth, bridges or crowns. Sometimes a serious fracture of the jaw bone can occur as a result of the excessive use of force during the extraction.
Contact our team on 1904556600 for a confidential, no-obligation, discussion about your wisdom teeth extraction claim. Alternatively, email us at help@pryers.co.uk or fill in the form opposite and we will contact you.