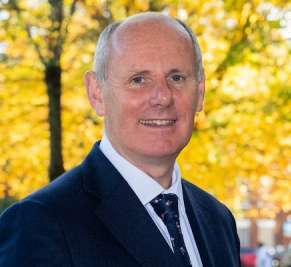 John Durkan, Managing Director of the Switalskis Group has today announced the appointment of Tim Halstead as a Director and Chair of the Groups' Management Board.
Tim originally joined Switalskis in September 2020, as Chief Operating Officer. He was first drawn to the firm by their culture and approach; always putting people first – both clients and employees. He brought with him with a wealth of experience, including 26 years as a Managing Partner for Leeds-based firm Shulmans.
Working alongside John Durkan, Tim has already played a pivotal role in a number of strategic management decisions across the Group, including his involvement in bringing Pryers Solicitors into the Switalskis Group. Despite only being with Switalskis for a short time, Tim has already been credited with making "a massive positive difference to the overall running of the group" by Managing Director, John Durkan.
Tim will now head up the Management Board and as he firm continues to grow, there are more announcements to be expected later in the year. Speaking of his new role, Tim said: "I will be taking an active role in embedding the new firms' and teams into the business, supporting those teams to do their jobs well and leading the attraction of more talented individuals into the company."
Tim has recently helped Pryers acquire their new office space in central York, where he will be based, alongside the Pryers team.