£19,000 Settlement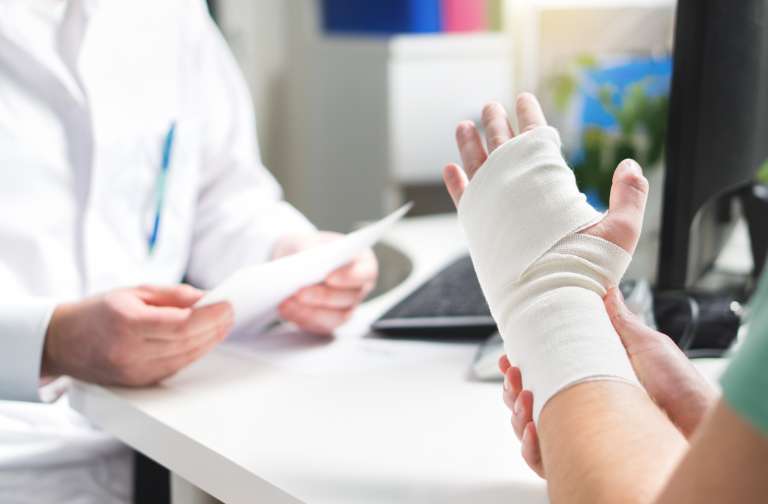 Pryers Solicitors were able to claim compensation for Nick after the hospital clinic missed a fracture to his scaphoid in his wrist.
Sustained Wrist Injury
Nick, an active sportsman, enjoyed rugby and played locally. However, whilst in a game, he injured his wrist, after landing on his hand trying to break his fall.
Due to the adrenaline from the match, he didn't initially feel any pain until a few hours later. He then felt a sharp stinging and numbness to his wrist and hand, which increased and became red, hot and swollen.
Nick had recently found out that he had the opportunity to play in another country. So, he was very concerned that his fractured wrist might prevent him from taking up the offer.
The following day, his wrist remained red and swollen, so he went to A&E for an X-ray. Doctors placed him in a splint and made an appointment for him to attend a Fracture Clinic, to assess the extent of the injury. Fortunately for Nick, the clinic informed him that the injury did not appear severe, claiming it was a soft tissue injury with some tendon damage, which can be treated with physiotherapy.
He began the therapy at his rugby club, but the exercises continuously caused more pain. This pain stopped him from working and playing rugby. After completing his physio, he returned to rugby and played in three games. But the pain continued, Nick was convinced that his wrist injury was more serious that initially thought. His physio was also concerned as his symptoms had not improved.
Missed Scaphoid Fracture
Nick, therefore, visited his GP, who referred him to an alternative hospital, for another X-ray. To his surprise, they informed him that he had, in fact, suffered a wrist fracture which the first hospital had missed. He had fractured part of his left scaphoid (a bone in between the thumb and wrist). Amazed by the discovery, he attended the orthopaedic clinic, who advised him that he would require surgery.
Unfortunately, this meant Nick could no longer go abroad to play rugby as the recovery following surgery would take months. The news left him devastated and angry. He knew that if the hospital picked up on the fracture in the first place, he would have been able to take the opportunity.
Claiming Compensation for a Missed Scaphoid Fracture
Still annoyed that the hospital cost him months of extended pain, he approached Pryers Solicitors. We arranged for Nick to be examined by an independent medical expert, who confirmed that the hospital failed to diagnose a fairly obvious fracture. Had the hospital identified the fracture earlier, Nick would have avoided surgery and recovered within four to six months.
We also proved that this negligence caused Nick a permanent loss of movement and pain in his wrist. The Hospital Trust were forced to admit responsibility (liability). In the end, we helped Nick with his claim and were able to successfully negotiate £19,000 for him.
Missed Scaphoid Fracture Claims
The consequences of a missed scaphoid fracture can have long term effects, leading to arthritis and lack of mobility. If you think you have suffered as a result of a missed scaphoid fracture, speak to our experts today.