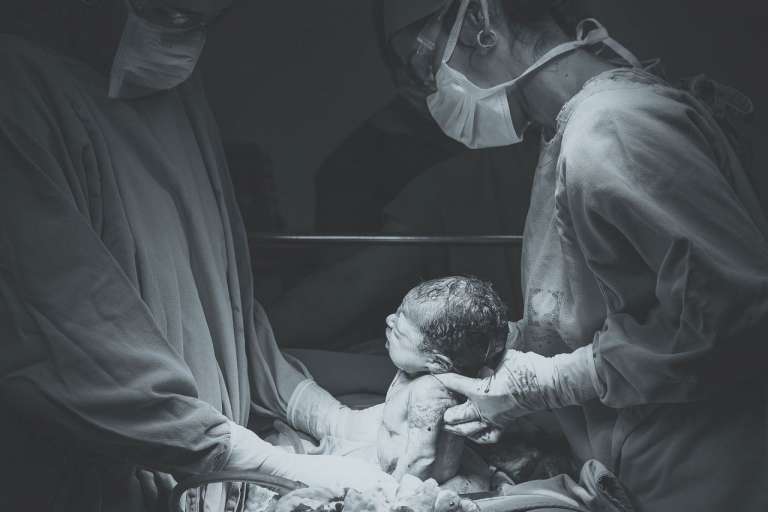 Early Notification scheme
Since 2017 NHS Resolution has been trialling a new approach to investigate and respond to allegations of negligence in birth injury cases. Due to the complex nature of birth injuries, investigations with learnings, responses and support to the affected families are often lengthy and slow. The NHS Resolution Early Notification Scheme aims to drive improvements in maternity and neonatal services and provide better information and support to families whose babies have suffered from rare, tragic but avoidable brain injuries at birth.
An average birth injury claim can take around 11 ½ years from the time of incident through to compensation. NHS Resolution were only informed of a claim nearly halfway through this time frame which means that the investigations are compromised as the healthcare professional is being asked to recall accurate information from many years previous. It also reduces the learnings that could be taken back into practice and the level of support provided to the families due to the extended time period.
Why was the Early Notification scheme introduced?
A key objective of the Early Notification scheme has been to shorten the time taken to report an incident from years to days, this doesn't mean the full investigation and any compensation payments will take place earlier, but families should at least know the basics of what went wrong. By removing the fear of litigation, they plan to identify issues quicker and therefore take more proactive learnings from them, whilst providing support to families at their greatest time of need.
Who is eligible for the Early Notification scheme?
Families are referred to the pilot when there is a suspicion that a brain injury might have occurred during labour, the following triggers are used if the baby:
is diagnosed with grade III hypoxic ischaemic encephalopathy (HIE), which is a brain disorder that occurs due to lack of oxygen or blood flow;
or was actively therapeutically cooled, which is often done to reduce the risk of permanent brain damage;
or had decreased central tone (floppy muscle tone) and comatose and had seizures of any kind.
These criteria align with the Royal College of Obstetricians and Gynaecologists' (RCOG) Each Baby Counts (EBC) programme which has identified potentially avoidable harm in 71-76% of cases.
Early Notification scheme cases investigations
The Early Notification scheme is unique, if a baby is born under any of the above conditions, the Trust reports the case to the Early Notification team which includes legal and clinical experts. They work collaboratively to analyse and review the circumstances and identify any potential substandard care. This feedback can be reported back to the Trust to reduce the risk of a reoccurrence and the cases are referred to the NHS Resolution panel firm solicitors for further investigation and preparations for any claims.
Early Notification scheme progress
A progress report was published in September 2019 with thematic analysis of a cohort of cases.
The families within the new scheme have been provided with a detailed explanation, an apology, details of independent representation, and where compensation entitlement has been identified financial and psychological support.
The Early Notification Scheme Progress Report noted that the scheme saw 746 eligible cases in the Early Notification scheme out of 639,984 births in England between 1 April 2017 and 31 March 2018. More than 80% of the incidents reported were new-born babies receiving active therapeutic cooling, which is managed differently locally, so there was a recommendation to refine this criterion for the Early Notification scheme.
Duty of candour proved to be a concern of the report, meaning how transparent the NHS are about an incident and subsequent investigation. The families who have been affected deserve to know what happened and why and if appropriate, should have an apology, however, of the 71/92 families notified of an incident, only 35% were offered an apology. This unfortunate trend continues in families who were kept informed of the NHS Resolution involvement (43%) and families being actively involved in an investigation (30%). The report surmised that this lack of communication could be linked to the risk of raising expectations if a potential legal investigation is mentioned or due to health care professionals trying to apply compassion around the very difficult conversations resulting in crucial information being missed.
The report identified four key themes throughout the pilot, the main one being fetal monitoring, which has consistently been identified as a major contributing factor for poor outcomes at birth. Of the 96 high risk cases, 70% were identified to have included complications with fetal monitoring. More alarmingly 63% had more than one adverse factor along this theme. It appears that human error is often the cause of these errors, with delays in reacting to or escalating abnormalities, or the interpretation and classification of fetal monitoring.
Early Notification scheme acceptance of responsibility or liability
It is important to note that even if a family receives an apology or duty of candour letter they shouldn't assume that the Early Notification scheme investigation has covered everything or that they have all the necessary details to make an informed decision, so it is always advisable to seek independent legal advice. The Early Notification scheme is a much more proactive response from NHS Resolution but when it comes compensation, families should refer to independent legal advice for negotiations. It is therefore best to consult with a solicitor as early as possible. Pryers are experts at handling birth injury claims and can guide you through the process with the Early Notification scheme, we will make sure that you are kept informed and receive the correct compensation.
In the first year of the Early Notification scheme, 197 cases (26%) were referred to panel firms to begin liability investigations, of these 24 families have been provided with detailed explanations and admissions of liability with an apology. Some of these families are now working with independent representation and are negotiating compensation packages that will meet the children's needs for the rest of their lives. Although this is a good step in the right direction, there is still a large percentage that are awaiting a similar response. This could be attributed to a delay reported on the provision of medical records required for the investigations. The Early Notification scheme progress report noted that 38% of cases received insufficient information initially provided to allow a preliminary assessment of liability, and in a small number of cases trusts were unable to provide enough information.