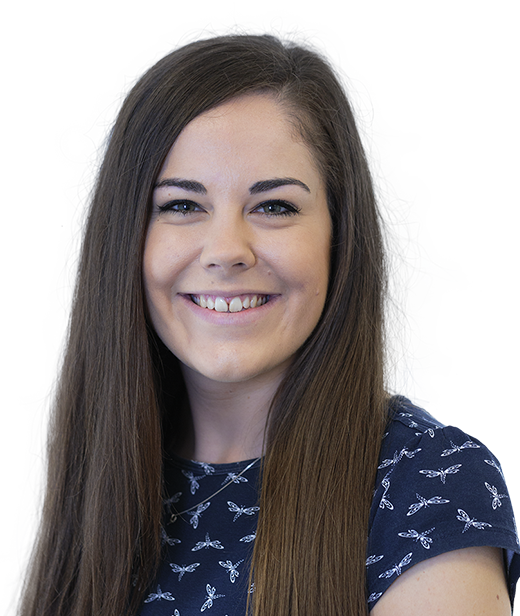 Hannah Cazaly is a Solicitor at Pryers, specialising in medical negligence and dental negligence claims.
Education
Hannah graduated from Northumbria University in 2016, with a First Class Degree in Law, and having completed the Legal Practice Course.
Whilst studying in summer 2015, Hannah did a four-month work placement at Pryers. During this time she worked as a Legal Assistant in the New Enquiries Team. As well as taking details from people who wanted to make a medical negligence claim, Hannah gained experience reviewing medical records, writing to clients and communicating with barristers and medical experts.
Hannah joined Pryers on a permanent basis, after graduating from university in July 2016.
Career
Initially, Hannah worked as a Paralegal in the New Enquiries Team. During her year on the New Enquiries Team, Hannah spoke to a wide range of people wanting to make a medical negligence claim; she was responsible for taking a detailed account of what had happened and communicating with our solicitors, to determine whether we could help. She also reviewed key documents and liaised with external legal and medical experts about the claims.
In October 2017, Hannah began to represent her own clients in medical negligence and dental negligence claims. She also assisted solicitors and Partners within the firm, with claims involving complex legal issues and serious injuries – some of which justified significant sums of compensation.
Hannah began her Training Contract at Pryers in January 2019. In July 2020, she completed her Training Contract and qualified as a Solicitor. Following this, she now represents clients in a range of medical negligence and dental negligence claims, including those involving:
Orthopaedics
Fatal accidents
Psychiatric Injury
She also represents clients at Pre-Inquest reviews and Inquests, before conducting their clinical negligence cases.
Additionally, her dental negligence work includes:
Hannah continues to assist senior members of the team in complex claims.
Notable Settlements
Negligent Hip Replacement
Hannah secured £55,000 in compensation for a client who underwent negligent hip replacement surgery.
Additional Surgical Scarring
Hannah settled a claim for £17,500 for a client who suffered additional scarring during a thyroidectomy, after the surgeon made a unnecessary incision in the wrong place.
Delay in Diagnosing and Treating Periodontal Disease
Hannah got a client £27,000 in compensation for a delay in diagnosing and treating periodontal disease.
Negotiating with Difficult a Defendant
Hannah managed to secure £11,000 in compensation for a client who suffered nerve damage during a cosmetic dental procedure. She managed to get this result despite the dental practice being evasive and refusing to identity the dentist responsible for the treatment.
Read the full story of how Hannah managed to secure a client compensation for negligent cosmetic dental surgery here.
Testimonials
I am contacting you to let you know how impressed I have been with her [Hannah] during the time she has handled my late husband's medical negligence claim. She has, at all times proved to be helpful, knowledgeable and empathic. I think her communication skills are excellent and she has always kept me up to date with proceedings. She has worked hard to ensure that I got a successful outcome and I am very grateful to her for this.
Hannah Cazaly was polite, helpful and gracious at all times and made sure I understood where each step of my case was going.
We appreciated everything you did for my husband + self. Thank you from the bottom of our hearts.
Hannah kept me up-to-date with everything and was always there if I needed to talk about my case.
I would like to thank Pryers solicitor for my medical negligence claim. And many thanks to Hannah Cazaly who kept me updated through out the whole time. Friendly and polite would definitely recommend.