Zimmer Biomet NexGen knee replacement is being recalled due to the clinically and statistically significant higher overall revision rates. Over 10,000 of these devices have been recalled or withdrawn from use.
The NexGen Knee prosthesis is one of the most widely used components in the UK.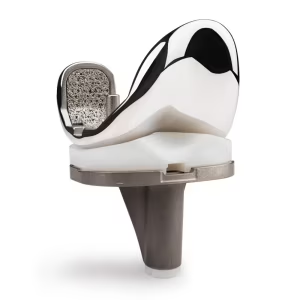 The National Joint Registry records data for all patients having received a prosthetic knee replacement and the reasons those prostheses ultimately required revision. In the recently published 19th report, the National Joint Registry found that the Zimmer Biomet NexGen Knee replacement had a much higher revision rate compared to all other available prosthesis.
For patients, this means that those having been implanted with the NexGen prosthesis, required surgery to remove their devices far sooner than expected. The cause of failure is thought to be early loosening of the tibial component.
The key components that have raised concerns are:
NexGen Complete Knee Solution – Stemmed Tibial Component, used in combination with LPS Flex GSF or LPS Flex GSF.
A copy of the Zimmer recall notice can be found here: https://www.zimmerbiomet.com/content/dam/zb-corporate/en/products/specialties/knee/nexgen-complete-knee-solution/zfa_2022-00240_risk-manager-and-surgeon-letter.pdf
A study by David Keohane, Orthopaedic Surgeon, and Eric Masterson, Professor of Orthopaedic Surgery in 2022, found that between 2013 and 2016, the device had an all-cause revision rate of 17.6% at a minimum of five years. He found that "The tibial component was removed intraoperatively without instrumentation due to significant tibial debonding between the implant-cement interface".[i]
---
See here for more information about other types of defective implants
[i] https://pubmed.ncbi.nlm.nih.gov/35698801/