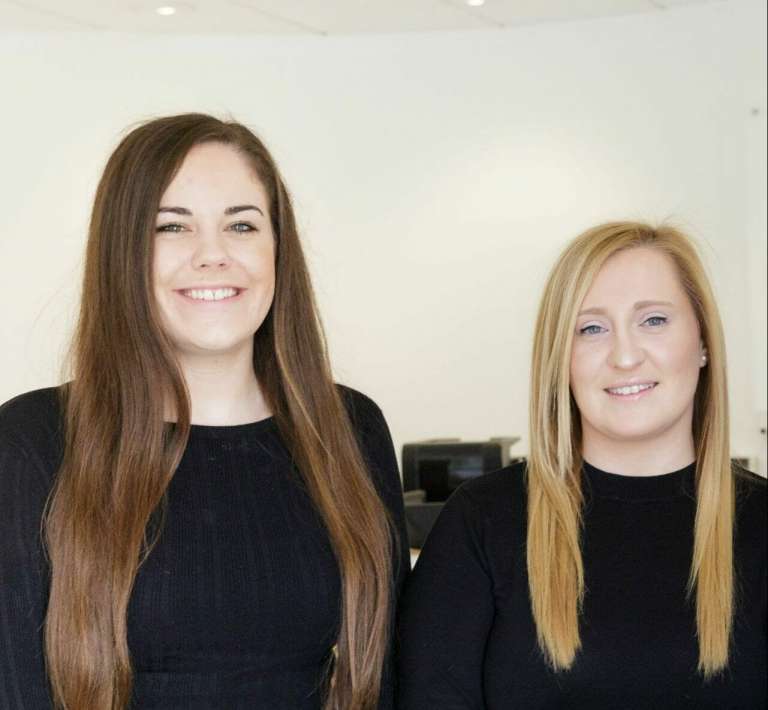 We are delighted to announce that our Trainee Solicitors complete their training contracts and officially qualify as Solicitors today. We caught up with them to see how they are planning to celebrate during lockdown.
Work Experience Led to Training Contracts
Nearly four years ago Hannah Cazaly and Laura Cates joined Pryers Solicitors, after being attracted to the firm during work experience. They first became interested in Pryers because of our specialism in medical negligence. Laura said that this area of law interested her giving her access to the many different aspects of medicine.
After a successful period of work experience, they joined formally as Paralegals, handling the initial enquiries. This gave them a good grasp of the type of claims coming into the business, talking to new clients guiding them through our initial investigations. They then moved onto a medical negligence team, assisting with the full claims process whilst they applied for a Training Contract.
Training
A Solicitor training contract requires trainees to spend time in different seats to experience different aspects of law. Hannah and Laura both spent time with new enquiries, medical negligence, cavity wall insulation, court of protection and multi-track personal injury. This reaffirmed their passion for medical negligence. They are delighted to secure permanent Solicitor roles in the medical negligence team. Neil Fearn, Chief Executive Officer at Pryers said; "We are pleased to have supported Laura and Hannah throughout their training. We are delighted to be able to offer them permanent roles in their preferred area of specialism."
Laura said; "I really enjoy the complexity and variety that medical negligence gives you. Every case is different, one day you could be talking to a mother whose baby has been injured at birth. Then the next, you are helping someone who has suffered from pressure sores in a hospital. You must always think on your feet and adapt how you approach a case. There really isn't a one size fits all in medical negligence."
Pryers' trainees manage their own caseload from start to finish with the expert tuition from their team leader and mentor. They both said that this has helped them prepare for their new roles perfectly. Hannah said; "We have already learnt how to build relationships with our clients, medical experts and counsel, so it isn't daunting at all now that I am qualifying. I just see the new role as an extension of what I have been doing for the last 18 months."
Qualifying in Lockdown
Some law firms put their trainees on furlough when the country went into lockdown. Suspending all their training and qualification. Pryers were proud to be able to adapt quickly to our new working environment. The same applied to our trainees. They have continued to manage their claims remotely having regular catch ups with their team leaders for training and coaching on case management.
As they qualify as Solicitors, Hannah and Laura would ordinarily be looking forward to a trip to the Law Society in London for a graduation ceremony, but this is likely to be on hold whilst in lockdown. Therefore, Pryers are holding a little ceremony for them on Microsoft Teams, where Neil and their mentors will be saying a few words to congratulate them.