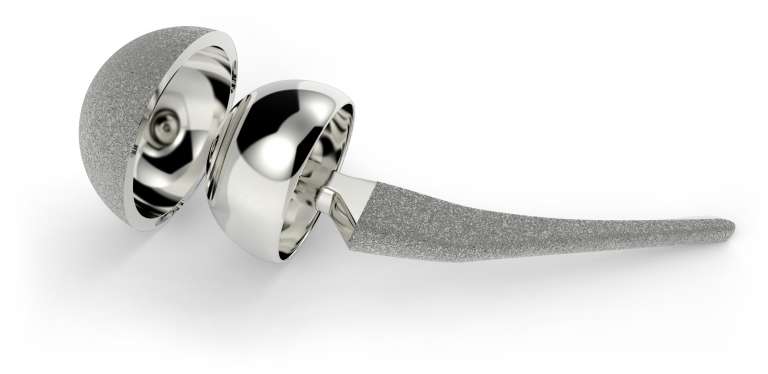 Pryers Solicitors of York currently act for over 500 patients who have suffered the early failure of metal-on-metal hip replacements, including the DePuy Pinnacle and ASR systems. If you're thinking about making a claim, it's important to be aware of the time limits for DePuy Pinnacle and ASR hip claims.
Claims for compensation are being brought against DePuy International Limited.  In the vast majority of cases, there will be no criticism of the surgeon who fitted the hip and the claims are only against the manufacturer.

Metal-on-Metal hip replacements
Metal-on-metal hip replacements have all performed quite poorly, certainly worse than expected and worse than the older products they were intended to outlast.  Not only have they failed earlier, but the way in which they have failed has been particularly damaging.
In many cases, the metal head and cup simply wear out prematurely, shedding metal debris into the surrounding muscle and bone, causing damage and death of those tissues.  Metal debris is also released into the patient's blood.  As a result, many patients have had to undergo surgery for the removal of the hip device, which often results in permanent disability and the need for yet more surgery.
Of all the metal hip replacements used in the UK, the DePuy ASR has had the highest failure rate of all.  According to the National Joint Registry, 36.4% of resurfacings had failed by 9 years and 43% of the total hip replacements had failed by 8 years.  The DePuy Pinnacle metal system has also performed very poorly, with a failure rate of almost 20% at 9 years. In contrast, many older designs have 9 year failure rates of 2% or less.  Most hip surgeons would expect a well-designed hip replacement to last at least 25 years.  Many of these DePuy devices have lasted less than 5 years.
Both the ASR and Pinnacle metal systems have been withdrawn from sale.
Time Limits for DePuy Pinnacle and ASR Hip Claims
Claims are being brought against the manufacturer under the Consumer Protection Act 1987.  Under this law, there are two separate time limits.  Firstly, cases must be started within three years of the date on which the patient first suspected that they had suffered injury due to a defective medical product.  However, the case must also be started within 10 years of the supply of the product by the manufacturer to the hospital, regardless of when the patient received it or when it failed.
If the claim is not started within this time limit, then the case will be out of time.
Therefore, if you have been fitted with a DePuy metal-on-metal hip device, whether it is failing or not, we urge you to contact Pryers Solicitors as soon as possible.  By taking some simple steps, we can ensure that your case is protected from the expiry of this time limit, even if you do not yet wish to bring a claim.
Most of Pryers' clients' claims are funded by conditional fee agreements ("no win no fee"), under which no legal costs are payable if the claim is unsuccessful.  Legal costs are only payable if the case is successful and, in that situation, the majority of the costs are paid by the defendant.
Please contact us by email or call us on 01904 409720.