York Solicitors, Pryers, have been following the PIP breast implant scandal, which has progressed following the recent arrest of Jean-Claude Mas, the founder of the French company responsible for making the breast implants which are at the centre of an international health scare. He was taken into Police custody at the end of January and has been released on bail of $130,000 pending further investigations. He could face charges of "involuntary injury" though it seems that the charges of manslaughter have been dropped. His company in France was closed down in March 2010 after its regulators discovered that the silicone gel being used in the implants had not been approved for medical use.
This leaves 40,000 women in the UK worried about the health risks of rupture and leakage of their PIP  implants. Testing has shown that implant covers have an increased risk of rupture, though the effects of the silicone are unknown, with unconfirmed risk of toxicity damage other than the symptoms of inflammation and other reactions to any known irritant.
Women are receiving conflicting advice from health professionals. The NHS are advising against routine removal of the implants, but the British Association of Plastic, Reconstructive and Aesthetic Surgeons are recommending removal, due to the uncertainty of the health risks. This leaves women with uncertain advice as to what to do, where to go and how to fund it.
A number of private clinics which provided the PIP  implants have now ceased trading. This leaves some women without recourse, although the NHS have confirmed that they will remove (but not replace) implants which have ruptured, if your doctor agrees there is a clinical need.
The following private clinics have said they will replace PIP implants free if clinically necessary: Holly House, Highgate Hospitals, Make Yourself Amazing, Ramsay Health Care, Spire Healthcare, BMI Healthcare, Nuffield Healthcare and HCA International. The Transform medical group has said it will remove the implants free for its patients who had them fitted since 2001 and The Hospital Group said it would offer free removal to patients it operated on from 2001-2009; both will charge for replacements.
Women are still entitled to cosmetic surgery compensation for breach of contract, to cover the cost of any surgery and for any damage they have sustained.
Medical advice to women with the PIP implants  is that you should see your doctor if you have any of the following symptoms:
lumpiness of the breast
lumpiness or swelling in the area around the breast
change in shape of the breast
deflation of the breast
redness
tenderness of the breast
swelling of the breast
pain or sensitivity
Pryers Solicitors of York, who have successfully mounted medical product liability claims for patients affected by the faulty DePuy ASR hips, are acting for a number of ladies to ensure legal redress by way of support and recourse.
If you have had a breast implant which is a PIP silicone implant and wish to discuss your options , contact Robyn or Carmel at Pryers on PIP@Pryers.co.uk or 1904556600.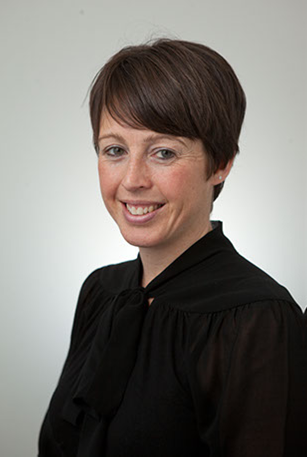 Frequently Asked Questions  about the Breast Implant Scandal
Q. I have had a breast implant. What do I do?
A. See your doctor and contact the clinic where you had the implant – find out what kind of implant you had.
Q. If I had a PIP implant, what do I need to do?
A. It depends where you had the implant and whether you are suffering any symptoms. You are advised to contact the clinic where you had the implant and see what recourse they are offering.
Q. Should the implants be removed?
A. Different countries are offering different advice. Europe and South America are advising that the implants be removed. The NHS Medical Director, Sir Bruce Keogh, does not recommend routine removal of the implants.  The British Association of Plastic, Reconstructive and Aesthetic Surgeons (BAPRAS), are recommending all implants come out.
Q. Is there  a risk to my health?
A. An increased rate of rupture has been reported. Evidence of toxicity or increased risk of cancer has not yet been confirmed, but rupture can result in the formation of scar tissue which can change the shape and feel of the breast. The gel can be an irritant, causing pain and inflammation. It can also be more difficult to remove an implant once it has ruptured.
Q. What recourse do I have?
A. If you had the implant at one of the clinics listed above, then you may be able to obtain recourse by way of removal and replacement free of charge.  You will still be entitled to compensation for damage caused to your body and any other related losses. If you are not able to contact the clinic, the NHS may agree to remove your implant if your doctor identifies that there is a clinical need. We recommend that you contact the team at Pryers  to discuss your options.