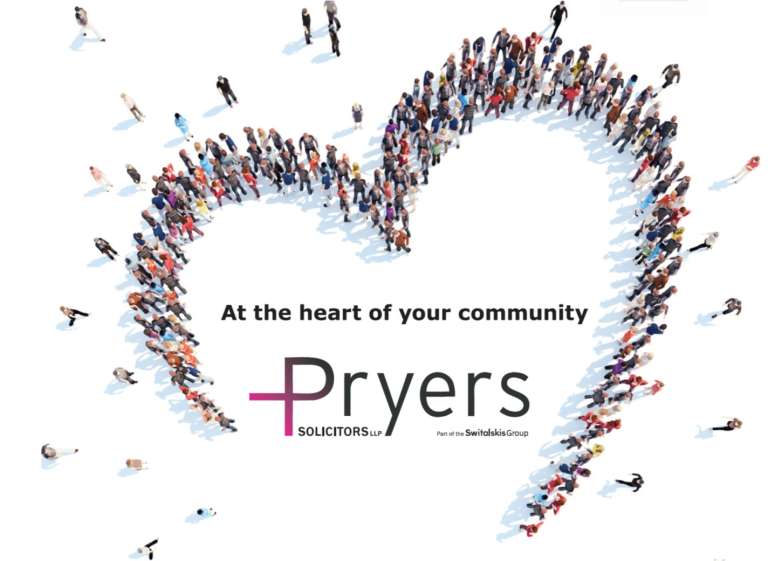 On Wednesday 28 September, York communities will be coming together to celebrate at the York Community Pride Awards 2022, shining a spotlight on people who have encouraged and achieved inspirational feats.
As a York-based firm, it is important to us to show our continued support to the local community, with 2022 marking the 8th year of Pryers sponsorship of the Awards.
What are the York Community Pride Awards?
Held in conjunction with City of York Council, the Community Pride Awards are a celebration of special individuals and groups whose sterling work marks them as true champions of the place where we live and work.
For the first time this year, the Community Pride Awards with be held in the Events Centre at The Principal York Hotel. Hosted by The York Press, the Awards will see winners of 11 awards categories announced.
Pryers will be in attendance to pay homage to the inspiring achievements of all nominees and are proud to have been asked to present the award for 'Charity Fundraiser of the Year.'
Pryers History with the York Community Pride Awards
We believe that the actions of our local heroes should be recognised. Not only have they achieved tremendous things to help others, but they have also inspired others to commit similar selfless acts. Our community is truly a better place because of these admirable individuals and groups. It is for this reason that Pryers history with the York Community Pride Awards, spans almost a decade.
The Charity Fundraiser of the Year Award
Each and every award at the York Community Pride Awards is special, but the Charity Fundraiser of the Year award holds a special place in Pryers' heart.
As Carmel Walsh, one of Pryers' Partners told The Press, "Every year we are left awe-inspired by the stories of all the nominees, but Pryers have always had a natural affinity towards the Charity Fundraiser of the Year award. We understand from the work we do how vital the services offered by local charities are, so have always been keen to support and work with our local charities."

As medical negligence and personal injury solicitors we work with people who have sadly suffered lifechanging injuries. We are only too familiar with how much some people rely on charities to get the support they need.
Our connection with charities has allowed us to see how the work they do, to help people like some of our clients is only possible, because of the time and effort that people have given to selflessly fundraise, creating a platform for others to give generously.
Congratulations to everyone who has been nominated and good luck!