Following the news earlier this week that a nurse had been re-arrested regarding the death of a number of babies at the Countess of Chester Hospital, Lucy Letby has now been charged.
Arrested on suspicion of murder
Earlier this week, the police arrested Lucy Letby for the third time, in as many years. Her most recent arrest, on Tuesday 10 November, was on suspicion of murdering eight babies and attempting to murder nine more.
On Wednesday evening, the police charged Letby with murdering eight babies and attempting to murder ten more. All of these incidents occurred between June 2015 to June 2016.
Pryers' CEO, Neil Fearn said "We welcome the news that a decision has been made to charge Lucy Letby. It is a significant step forward for the families affected. The families are overwhelmed with the news and there is a mix of emotion. All the families now have hope that they can finally start to learn the truth of what happened in the first days of their children's lives".
"Pryers has been working with the families for many years on these cases and they have had to live with the consequences for all that time. But one parent said this evening that "it has started to feel real now that the CPS have got the evidence together".
Lucy Letby charged
Letby appeared at a ten-minute court hearing, on Thursday, where she confirmed her name, address and date of birth. The judge remanded her in custody – in part for her own safety. She is yet to enter a plea and is due to appear in Chester Crown Court today. Her legal team have not given an indication as to whether she intends to plead guilty.
Some online have been quick to draw similarities to the case of Beverly Allitt. Allitt was sentenced to thirteen life sentences, in 1993. Guilty of murdering four children and attempting to murder eleven more; as well as eleven counts of grievous bodily harm.
Investigations continue
At this time, Letby has just been charged; she has not been found found guilty. Although this latest development indicates progress, the victims' families still patiently await answers; and ultimately, a conclusion to what has been a tumultuous time in their lives.
We continue to support some of the families affected in pursuing medical negligence claims and the police are continuing with their criminal investigations. Therefore, if you have information which might help the police, you should contact the investigation team, by emailing operation.hummingbird@cheshire.pnn.police.uk. Alternatively, you can call the police on 101, or anonymously via Crimestoppers on 0800 555 111.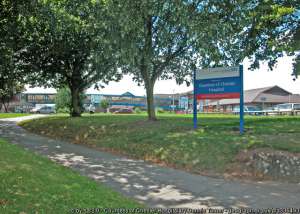 Photo by Dennis Turner, from Geograph.org.uk. Reused under a Creative Commons License.