NHS Resolution have published a progress report on the first year of the Early Notification scheme, a new approach designed to speed up the reporting and investigations of negligence in birth injury cases. The main objective of the scheme is to investigate incidents promptly to ensure that families get an apology and access to the necessary advice and support whilst the NHS can take learnings from mistakes made to minimise the risk of them reoccurring.
Families are referred to the pilot when there is a suspicion that a brain injury might have occurred during labour, the following triggers are used if the baby:
is diagnosed with grade III hypoxic ischaemic encephalopathy (HIE), which is a brain disorder that occurs due to lack of oxygen or blood flow;
or was actively therapeutically cooled, which is often done to reduce the risk of permanent brain damage;
or had decreased central tone (floppy muscle tone) and comatose and had seizures of any kind.
The EN Scheme in numbers
The Early Notification Scheme Progress Report noted that the scheme saw 746 eligible cases in the EN scheme out of 639,984 births in England between 1 April 2017 and 31 March 2018. More than 80% of the incidents reported were new-born babies receiving active therapeutic cooling, which is managed differently locally, so there was a recommendation to refine this criterion for the EN scheme.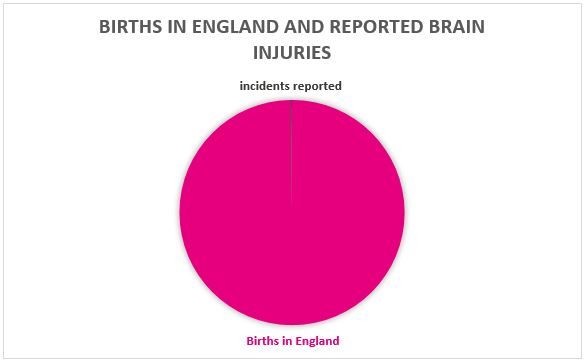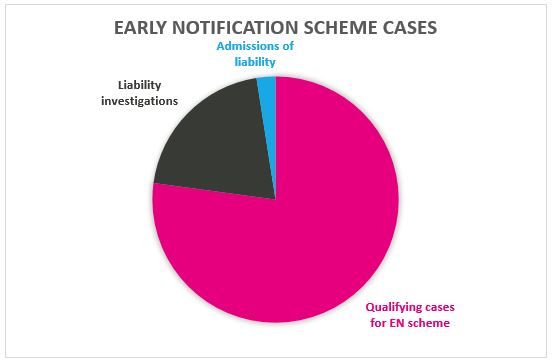 In the first year of the EN scheme, 197 cases (26%) were referred to panel firms to begin liability investigations. Twenty-four families have been provided with detailed explanations, admissions of liability, an apology and details of independent representation. Some of these families are now working with that independent representation and are negotiating compensation packages that will meet the children's needs for the rest of their lives. Although it is positive to see such a quick response for these families, there is still a large percentage that are awaiting a similar response.
Duty of candour
There is the risk that families who are aware of the EN scheme investigation get complacent and don't seek independent legal advice, expecting that they will be taken care of by the investigators. The report, however, highlighted a consistent concern with duty of candour. Only 35% were offered an apology and this trend continues in families who were kept informed of the NHS Resolution involvement (43%) and families being actively involved in an investigation (30%). They cannot therefore rely on the information given to them from the investigation and should always consult their own legal advice to ensure that they are aware of all the facts and help prepare themselves for compensation negotiations where appropriate.
A great first step
At Pryers we welcome the introduction of the EN Scheme, it is step in the right direction to ensuring consistent improvements in patient care. As medical negligence solicitors we often feel like guardians in patient care, informing the trusts of errors or incidences of substandard care. If this mechanism is rolled out effectively, the NHS can learn more proactively from these mistakes and implement a safer way to care for their patients. We are pleased that 24 families have received an apology within the last year from this pilot, but as the NHS Resolution Annual Report 2017/18 states they received 10,673 new clinical negligence claims, so this scheme is only having a positive impact on 0.22% of patients who are claiming for substandard health care.