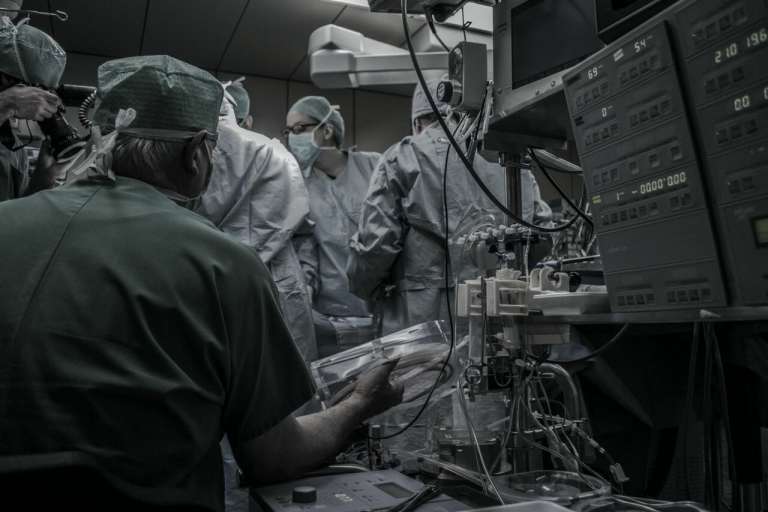 Following an investigation into the care and treatment provided by former gynaecologist Daniel Hay, to almost 400 women at the University Hospitals of Derby and Burton NHS Foundation Trust, an interim report has raised concerns about how decisions were made for hysterectomies and sterilisations.
The Interim report looks at the practice and treatment carried out by Mr Hay at the Royal Derby Hospital and Ripley Hospital between 2015 and 2018.
Overseen by NHS England, the report which is based on an independent review of patient notes, revealed concerns around the lack of paperwork, and lack of evidence to show that alternative treatments had been considered before surgery, and that often, no rationale was given to support suggested surgeries.
The report found varying levels of concern, from 'major concerns' of the treatment given to 50 women and 'some concern' for the treatment of a further 69 women.
All 383 women whose cases have been reviewed so far have been given the opportunity to share their experiences with a retired trust consultant, to discuss concerns about inappropriate treatment.
Dr Magnus Harrison, Executive Medical Director at the Trust, has apologised to all the women involved and confirmed that the Trust has been in contact with all women who may have been affected. The Trust firmly believes that launching a formal investigation was the right decision, but there is still more work to be done.
Dr Harrison said: "This has not been an easy task, complicated by an absence of clear patient documentation and the Covid-19 pandemic."
Until all the women affected have had the opportunity to share their experiences, the full extent of Mr Hay's actions will remain unknown, with the full report not expected to be published until 2022.
Source: ITV News

How can Pryers help?
If you have received treatment from Mr Daniel Hay, we may be able to help. Pryers Solicitors are specialists in medical negligence, including gynaecology claims. To find out if we can help you claim compensation on a no win no fee basis, please call us on 01904 556600 or send us an email.