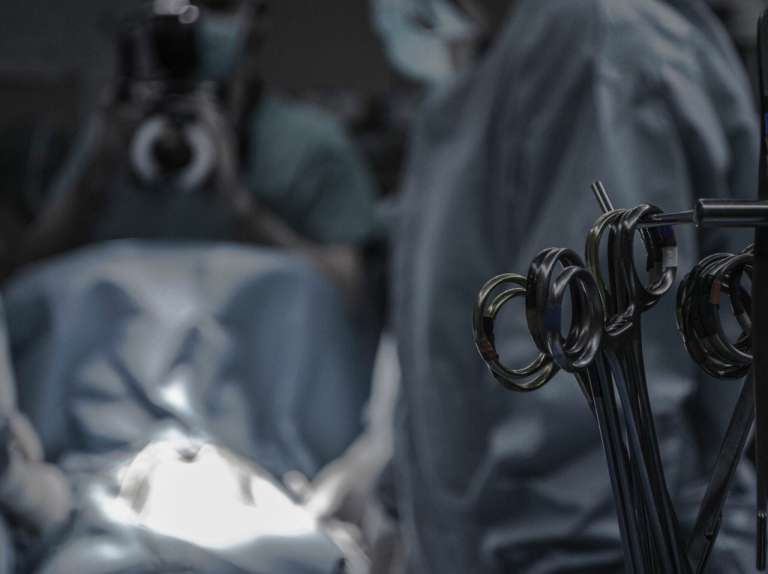 It has been five years since notorious breast surgeon Ian Paterson was sentenced to 17 counts of wounding with intent and three counts of unlawful wounding, between 1997 and 2011; he was sentenced to 20 years in prison.
In the Civil Courts, over 800 men and woman, have successfully pursued claims for the negligent treatment he provided. In their majority, the claims concern unnecessary clinical tests, breast surgery and Ian Paterson's infamous (and unauthorised) "cleavage sparing mastectomy" which he promoted for breast cancer patients with the intention of removing as little of the tumour as possible to preserve cosmetic appearance.
Ultimately this specific technique was contrary to national guidelines which state that surgery should not leave excess tissue as it could increase the risk of the cancer returning.
In October 2022, the Birmingham Coroner's Court opened new inquests into the deaths of 13 more patients that were previously under Ian Paterson's care.
These inquests will consider if there is any evidence to suspect whether these 13 former patients died unnaturally as a result of Paterson's care.
During his years as a surgeon, Mr Paterson operated at these hospitals:
Spire Hospital Parkway
Spire Hospital Little Aston
Solihull Hospital
Heartlands Hospital
Good Hope Hospital
Earlier in 2022, ITV aired a documentary recounting the details of Ian Paterson's time as a surgeon entitled 'Bodies of Evidence: The Butcher Surgeon.'
In the documentary, colleagues, whistle-blowers and victims of the disgraced Birmingham and Solihull-based surgeon courageously speak about their experiences of unnecessary and damaging operations carried, out by the former breast surgeon. Mr Paterson carried out unnecessary operations on more than 1,000 patients over 14 years.
Pryers' medical negligence lawyers represent a number of victims of Ian Paterson, many of which have already reached settlement. Our team are well aware of Paterson's actions and the negligent treatments he adopted. We have first-hand experience of representing survivors of his surgery and know the trauma this has caused to victims.
A brief history of Ian Paterson
After qualifying in medicine at the University of Bristol in 1981, Ian Paterson went on to practice in Manchester, before moving on to the Good Hope Hospital in Sutton Coldfield, Birmingham. It was here that Patterson first became suspended for putting a patient at risk in 1996, and possibly the time at which the first signs of sinister behaviour became apparent.
After serving his suspension and working under supervision for a period of time, Paterson was appointed as a specialist breast surgeon at Solihull Hospital; part of the Heart of England NHS Trust.
Paterson also practiced privately, treating patients at Bupa Little Aston Hospital and Bupa Parkway Hospital in Solihull; both of which were taken over by Spire Healthcare in 2007. Eventually, Paterson began treating most of his patients at Spire Parkway Hospital in Solihull.
Throughout the first decade of the 21st century, a number of patients and colleagues raised concerns about Paterson's practice. It wasn't until 2011 that he was suspended from operating.
The various investigations that followed – including a criminal prosecution – has exposed the sheer scale of his operation. A Government report recognised "it is not simply a story about a rogue surgeon… but it is far worse. It is the story of a healthcare system which proved itself dysfunctional at almost every level when it came to keeping patients safe, and where those who were the victims of Paterson's malpractice, were let down time and time again."
Ian Paterson's victims can claim compensation
In 2017, a group of law firms representing hundreds of victims agreed a £37m fund to settle their claims.
Four years since the initial agreement, thousands more patients have been recalled and could be entitled to compensation.
Tamlin Bolton, a Senior Solicitor at Pryers who is representing some of Paterson's victims, has said: "It's abhorrent how Ian Paterson abused a position of trust to assault innocent and unknowing victims. The fact that more patients continue to be added to his list of victims a decade after he was suspended, is both shocking and appalling. Not only does it mean that we are still yet to understand the true scale of what he did, but as time passes, the prospect of poor outcomes for his mis-treated cancer patients increases. I already represent the families of some victims that have not lived long enough to hear what Paterson did to them. After already grieving the loss of a loved one, these families are now having to come to terms with how things could have possibly been different, had they been treated by a different doctor. So, whilst I'm pleased that Spire are prepared to compensate newly identified victims, I hope they identify and inform them as quickly and as thoroughly as possible, to limit the loss to those families."
If you are one of Ian Paterson's victims you can claim compensation.
Pryers are already helping a number of Ian Paterson's former patients to get answers and the compensation they deserve. If you or a loved one was treated by Ian Paterson and want to know if you can claim compensation, please contact us by email or call us on 0333 242 8093 so our team can advise you for free, on whether we can help you to claim compensation on a no win no fee basis.