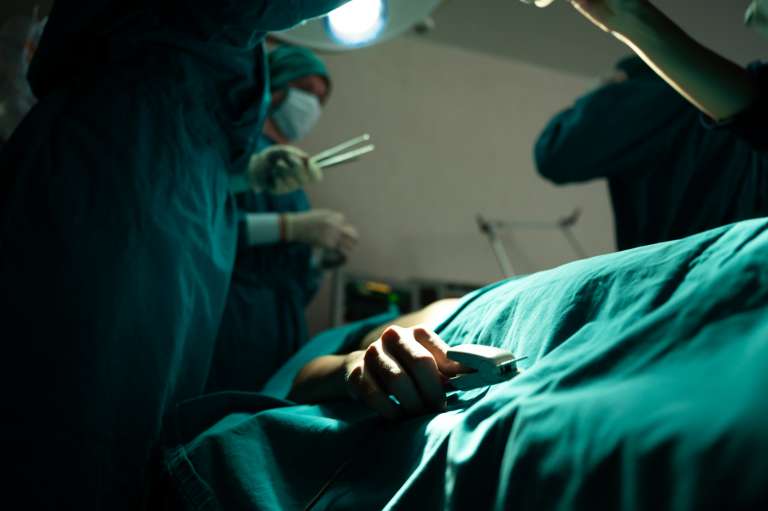 It's been over a decade since Ian Paterson, the disgraced surgeon who is now behind bars for assaulting his patients, was suspended. But despite the passage of time, many are only just finding out that they were victims. In recent months, the number of people we are helping has steadily increased. With a further £22m now set aside to fund a new Ian Paterson compensation scheme it looks like this is set to continue.
A brief history of Ian Paterson
After qualifying in medicine at the University of Bristol in 1981, Ian Paterson went on to practice in Manchester, before moving on to the Good Hope Hospital in Sutton Coldfield, Birmingham. It was here that Patterson first became suspended for putting a patient at risk in 1996, and possibly the time at which the first signs of sinister behaviour became apparent.
After serving his suspension and working under supervision for a period of time, Paterson was appointed as a specialist breast surgeon at Solihull Hospital; part of the Heart of England NHS Trust.
Paterson also practiced privately, treating patients at Bupa Little Aston Hospital and Bupa Parkway Hospital in Solihull; both of which were taken over by Spire Healthcare in 2007. Eventually, Paterson began treating most of his patients at Spire Parkway Hospital in Solihull.
Throughout the first decade of the 21st century, a number of patients and colleagues raised concerns about Paterson's practice. It wasn't until 2011 that he was suspended from operating.
The various investigations that followed – including a criminal prosecution – has exposed the sheer scale of his operation. A Government report recognised "is not simply a story about a rogue surgeon… But it is far worse. It is the story of a healthcare system which proved itself dysfunctional at almost every level when it came to keeping patients safe, and where those who were the victims of Paterson's malpractice, were let down time and time again".
What did Ian Paterson do?
Ian Paterson treated thousands of patients, but the findings of wrongdoing vary. Among allegations of unprofessionalism, overtreating patients and failing to follow guidelines, there are two recurrent themes:
Unnecessary treatment
Many of Paterson's victims endured treatment they did not need; examples of which include unnecessary: chemotherapy, vein stripping and mastectomies. Some of his patients even underwent multiple treatments that were of no benefit to them.
Cleavage sparing mastectomies
A cleavage sparing mastectomy is a procedure that Paterson invented.
Paterson told his patients that his 'cleavage sparing mastectomies' involved leaving some tissue behind intentionally, to preserve their natural cleavage. In a normal mastectomy, the whole breast is removed to treat cancer. Leaving breast tissue behind, means there was a greater chance of the cancer returning.
A review by the Heart of England NHS Trust confirmed that only 23% (132) of the Paterson mastectomies reviewed, were complete.
Ian Paterson's victims can claim compensation
If you are one of Ian Paterson's victims you can claim compensation.
It's never easy to come to terms with an injury caused by negligent medical treatment, but finding out that the doctor you trusted harmed you intentionally, often makes it even harder. Compensation can never make up for the trauma of being assaulted by a surgeon – as one of Paterson's victims put it "I would rather have a breast" – but it is one of the only ways that the law can try to make things right; especially now that Paterson is already in prison.
A new Ian Paterson Compensation Scheme
In 2017, a group of law firms representing hundreds of victims agreed a £37m fund to settle their claims. It has since been reported that the agreement precluded them from representing any additional victims.
Four years since the initial agreement, thousands more patients have been recalled and could be entitled to compensation. The legal team representing the hospital where Ian Paterson once committed his crimes, have asked the court to allow the solicitors who previously agreed not to be involved in any further claims, to represent newly identified victims once again. However, this action does not prevent you from choosing a firm who will approach your situation with a new perspective.
Tamlin Bolton, a Senior Solicitor at Pryers who is representing some of Paterson's victims, has said "It's abhorrent how Ian Paterson abused a position of trust to assault innocent and unknowing victims. The fact that more patients continue to be added to his list of victims a decade after he was suspended, is both shocking and appalling. Not only does it mean that we are still yet to understand the true scale of what he did, but as time passes, the prospect of poor outcomes for his mis-treated cancer patients increases. I already represent the families of some victims that have not lived long enough to hear what Paterson did to them; after already grieving the loss of a loved one, these families are now having to come to terms with how things could have possibly been different, had they been treated by a different doctor. So, whilst I'm pleased that Spire are prepared to compensate newly identified victims, I hope they identify and inform them as quickly and as thoroughly as possible, to limit the loss to those families."
Pryers are already helping a number of Paterson's former patients to get answers and the compensation they deserve. If you or a loved one was treated by Ian Paterson and want to know if you can claim compensation, please contact us by email or call us on 01904 409720 so our team can advise you for free, whether we can help you to claim compensation on a no win no fee basis.