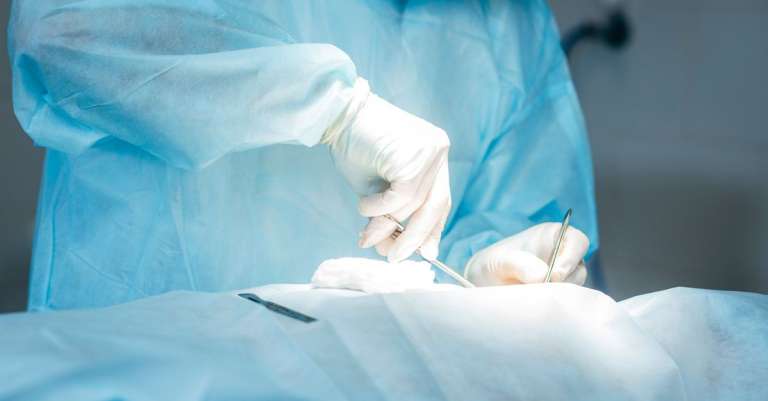 A recent publication by the NHS Confederation considers the importance of patient safety in terms of healthcare and NHS products. However, this comes at the same time as a new profitable agreement between the government and the private healthcare sector arises. Such agreement could put the NHS under further financial strain.
What does 'patient safety' mean?
As medical negligence and product liability solicitors, it is encouraging to see that patient safety is now under regular review.
The NHS defines patient safety as being: 'the avoidance of unintended or unexpected harm to people during the provision of health care'.
Their Patient Safety Strategy outlines three strategic aims to make improvements to patient safety:
Insight: Using various sources of patient safety information to improve general comprehension of the matter and its importance.
Involvement: upskilling staff, patients and partners alike so they have opportunities to recognise/raise aspects of patient safety requiring improvement.
Improvement: ensuring that programmes are designed and delivered in a way that supports effective change.
The impact of the Covid-19 pandemic on patient safety
There is no doubt that the pandemic has created new obstacles for patient safety. A previous surge capacity deal between the government and the private sector was established at the start of the pandemic. This deal intended to relieve strain on the NHS.
However, questions have emerged regarding how effetive this surge capacity deal has been; the NHS still suffers under immense strain while the private sector profited from the deal.
Increased management of PPE and social distancing to maintain patient safety has become paramount. Staff shortages, absences and burnouts also pose an increased risk to patient safety as a result of the Covid-19 pandemic.
In total, 5945 NHS patients reported negligence from March 2021; this figure does not account for unreported negligence or negligence occurring outside of the NHS. It therefore begs the question: would another surge capacity deal put even more strain on the NHS?
Although there's no immediate or guaranteed answer to this question, one thing remains certain: the bigger the strain upon the NHS, the more dangers posing patient safety.
We represent patients when their safety has been compromised
Surge capacity deal or not, unfortunately there will always be instances or situations whereby healthcare professionals jeopardise patient safety.
Of course, these instances can and do occur outside of the NHS, instead within private practices. Spire Healthcare, the second largest private healthcare operator in the UK, faced scrutiny in 2017 due to breast surgeon Ian Paterson who worked in several Spire hospitals. Paterson, now convicted, previously faced charges of intentional wounding through botched surgery.
Spire Healthcare permitted Paterson to resume practice despite allegations raised against him in 2012. The private practice then had to recall over 5000 patients: potential victims of Paterson's malpractice.
hether the patient is receiving public or private healthcare.have represented several of Paterson's victims in their claims for compensation, achieving settlements that have helped them h their lives.
How our solicitors helped
Tamlin Bolton, Senior Solicitor at Pryers, has achieved settlements and claimed compensation for a number of Ian Paterson's victims.
Tamlin said: "These victims were young women treated by Ian Paterson in the early 2000s. Paterson put their safety at risk by advising that they underwent unnecessary breast surgery. When patients are under the care of a healthcare professional, the fear of the unknown and concern for their health can be overwhelming and make them vulnerable; they assume that they are safe and trust in the advice they receive. Sadly, Ian Paterson's victims did not receive safe treatment. Now we are working with them to achieve settlements that will compensate for their trauma and help them to move forwards."
Angus Buchanan, Solicitor at Pryers, has also settled numerous cases for Paterson's victims.
Angus said: "We assisted Paterson's victims, ensuring they received fair valuation of their claim through the Ian Paterson Fund No2. In addition, we gathered evidence of any financial losses including lost earnings, checking the amount repayable to their private insurers and checking whether any recoverable benefits are repayable to the government.
Ian Paterson performed numerous unnecessary procedures on all of his patients. This included; unnecessary investigations under general anaesthetic, exposing clients to the risks of general anaesthetic including death, strokes and heart attacks. The procedures performed were also of quite an unpleasant and invasive nature. On one occasion, Paterson performed a procedure that he had been suspended from performing two years earlier."
More recent patient safety issues
rivate healthcare operator Circle Health provides dermatology services through Nottingham Independent Treatment Centre. It has come under fire for its poor standards in dermatological care. The poor patient safety caused doctors to resign, with staffing issues then forcing the centre to go under NHS authority. This demonstrates a reverse effect to the surge capacity deal, increasing the workload of Nottingham's NHS trust.
How Pryers could help you
If you have suffered at the hands of malpractice and poor patient safety procedures, we could help you. If you are a victim in either of these cases, or others, please contact us. We'll advise whether we can help you claim compensation. The purpose of compensation is to rectify what went wrong and, although this won't always be enough, it can help you move forwards.
Please contact us by email, or call us on 0333 363 7412, so our team can offer free advice on whether we can help you claim compensation on a no win no fee basis.
Source: https://www.nhsconfed.org/publications/patient-safety-healthcare-products-and-services
---