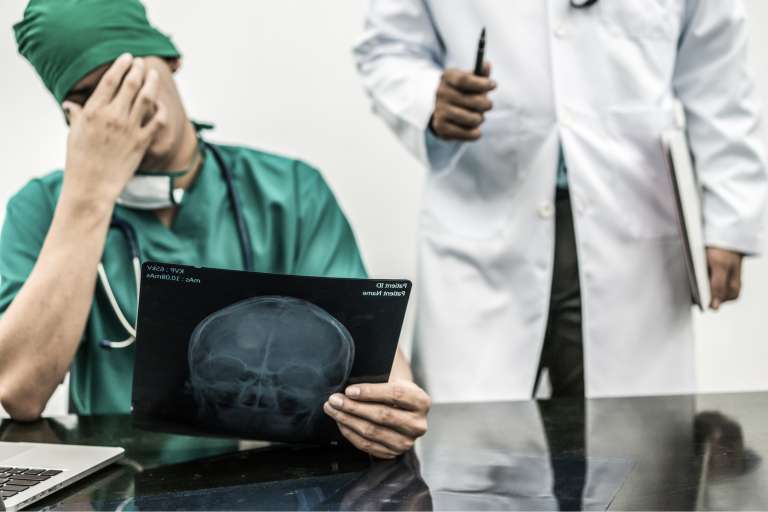 A new study has revealed that one in 20 patients in acute care are involved in patient safety incidents; of which, one in 10 have severe or fatal outcomes. The same study found that diagnostic errors are the leading cause of patient safety incidents.
Learning from patient safety incidents
The research, published in the Journal of the Royal Society of Medicine, looks at patient safety incident reports from acute hospital and care settings across England and Wales between 2005 and 2015.
Patients admitted for acute care are amongst those with severe illness or an urgent medical condition – these patients usually only require short term medical treatment.
The study's aim was to explore the most frequent patient safety incidents, resulting in severe harm and death. They identified three objectives:
Describe the characteristics of the most common and severe patient safety incidents in acute patients
Explain factors which contribute towards different types of incidents
Identify incident themes to help prioritise areas for improvement
Diagnostic errors cause most problems
Due to the data being anonymised, the authors were unable to say exactly how many patients were affected, but identified 377 individual reports of severe harm or death. The most common incidents were:
Diagnostic errors (79)
Medication errors (61)
Monitoring errors (57)
57% (216) of the reports contained one or more identifiable error; the most common being staff mistakes (23) and failure to follow protocols (30).
The study identified that delay in diagnosis was the most common type of diagnostic error, with cancer misdiagnosis being the most common. This is particularly disappointing, given the importance of a quick diagnosis for the successful treatment of cancer.
Furthermore, almost a third of the 79 diagnostic errors resulted in the patient dying and a quarter receiving delayed treatment.
As medical negligence solicitors, we are all too familiar with the consequences that this can have; delays can lead to more intense treatment and/or a worse outcome.
What causes a diagnostic error?
There are many possible reasons why diagnostic errors might happen. The study identifies that these types of errors are often as a consequence of routine investigations; either as a result of incorrectly interpreting or responding to the results. The study also identifies that tests are often conducted without the understanding of how the results will affect the patient's care.
This added to the evidence of a previous study, which suggested that a lack of attention can lead to alternative diagnoses being missed.
Staff mistakes were shown to be the most frequent cause of diagnostic errors, with mistakes interpreting investigations being the most common staff mistake.
Our experience with diagnostic errors
As a firm of solicitors specialising in medical negligence claims, we have helped many people to claim compensation following a medical misdiagnosis. We understand that these mistakes are not limited to the stress and pressure of an acute care environment and have helped patients who have been misdiagnosed in a variety of scenarios:
Strangulated bowel misdiagnosis
We helped Emma to claim compensation when a strangulated bowel was misdiagnosed as endometriosis. Despite the NHS denying any negligence, we managed to secure Emma £14,000 for the pain and suffering she went through.
Failure to diagnose a fractured wrist
We helped Nick to claim compensation, after a failure to diagnose a wrist fracture meant that he had to endure a prolonged recovery.
Breast cancer misdiagnosis
We helped June to claim compensation when a failure to diagnose breast cancer meant she missed out on life-saving treatment.
Erroneous melanoma diagnosis
We helped Lauren to claim compensation, after she was incorrectly diagnosed with cancer. This led to six years of, sometimes invasive, unnecessary investigations.
We are here to help
Pryers have extensive experience helping victims of medical negligence to claim compensation. The purpose of compensation is to rectify what went wrong, and although this won't always be enough, it can help you get your life back on track.
Please contact us by email, or call us on 01904 556600 so our team can offer free advice on whether we can help you claim compensation on a no win no fee basis.